Season 1 of Kota Factory from the creative bastion TVF has created a benchmark by the authenticated portrayal of the lives of the students who appear for various entrance exams in the coaching centres of Kota, Rajasthan.
Now after two years, Kota Factory re-emerged with the second season that is streaming now on the popular streaming giant Netflix for a change. The trials and tribulations of students get unfolded once again in this new season and present many perspectives and unanswered questions.
https://snooper-scope.in/web-series-and-films-streaming-on-ott-in-september-2021/
Story
Vaibhav Pandey (Mayur More) switches from Prodigy to Maheshwari Classes to start afresh accompanied by his new colleague Sushruth. Uday Gupta (Alam Khan), Balmukund Meena (Ranjan Raj), Vartika (Revathi Pillai) meet one fine day and they happen to come across the news that Jeetu Bhaiya (Jitendra Kumar) is going to open a new institute.
Jeetu starts the institute Aimers on his own thus attracting the students who also include his disciples in Prodigy. He teams with Saairka (Jayati Bhaita) and refuses a tempting offer from Maheshwari though he struggles hard enough to make his institute flourish.
Meanwhile, the sparks start flying between Vartika and Vaibhav with Shivangi (Ahsaas Chenna) playing the role of a mentor for both. On the other hand, Meena learns the art of siphoning off all his newfound stress through self-pleasure mode, while Uday was in his usual self, enjoying the way it should be like before.
How do all these battle out their fears, threats, weaknesses, and apprehensions to make it to the top in IIT rankings is the storyline of Kota Factory Season 2.
Performances
Jitendra Kumar has got more screen time than in the first season. So he remains as the major trump card in the new season. He is such a fine actor and there is no need to complement his acting prowess time and again. He was the replica of a young, ambitious, clear-headed, cool, and dynamic 'guru' Jeetu who not only imparts 'gyan' but also acts as the agony aunt sometimes for his students. Jitendra sleepwalks in the role of Jeetu with grace and exquisiteness.
Mayur More was in his usual self who can be banked upon for similar kind of characters which he has become an expert in portraying for many years.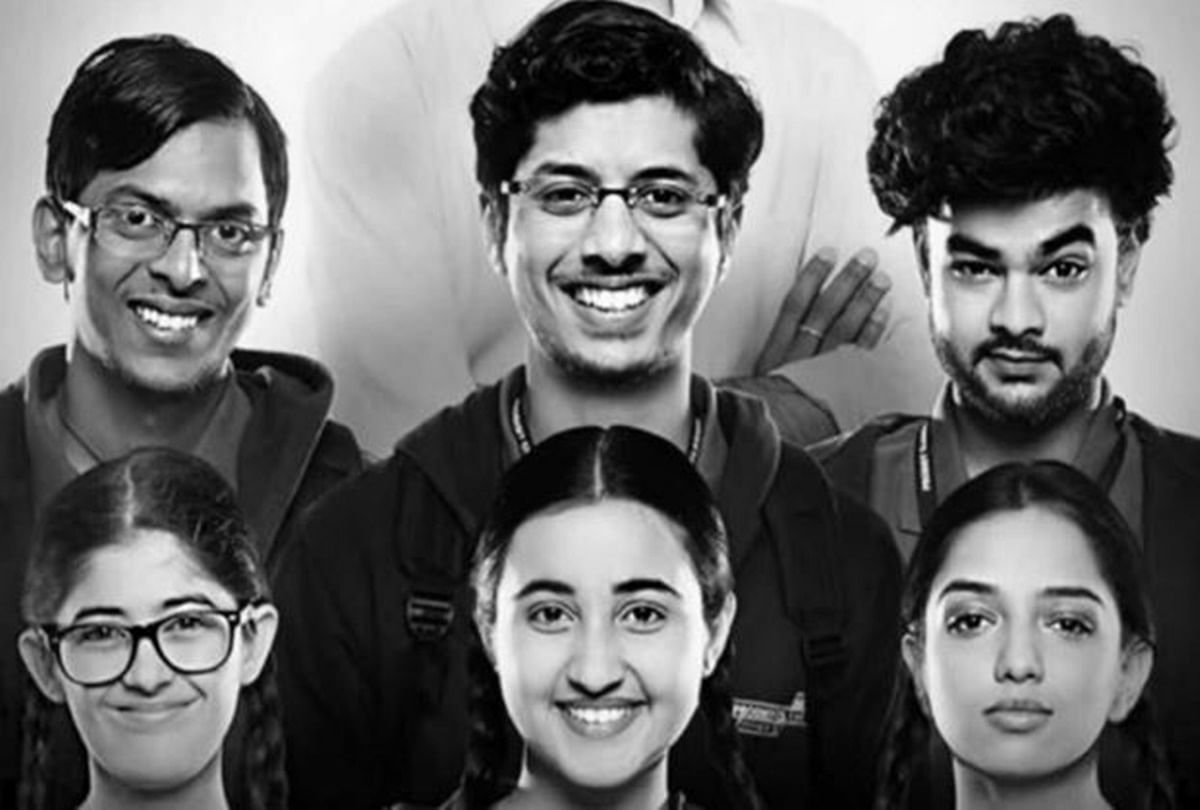 Ranjan Raj shines in this season too with his innocent looks and timely expressions along with Alam Khan who once again has created his stamp of comic sense.
Ahsaas Chenna, Revathi Pillai, Urvi Singh as Meenal, Harish Peddinti as Bablu, and others have shown great flair in their performances.
Behind the scenes
If we expect some newness or novelty in season two, then we will be disappointed. And here the chinks in the armour of Kota Factory have got exposed. The story by Manoj Kalwani has followed the same template as in the first season which got further buoyed by the flat narrative of the director Raghav Subbu without any punch.
Many days have passed since the streaming of the first season and countless stories emulating the theme behind Kota Factory have emerged in these two years and there were lot many changes in the education system itself which were conveniently ignored in the second season of Kota Factory making it slightly off the mark.
The photography by Shreedutta Namjoshi though colourless looked bright enough to reflect the mood of the narrative effectively.
Loved the background score by Simran Hora whose use of various instruments, both classical and western has given a good feel throughout the series.
Final Verdict
The coaching centres which were once confined to Kota are now seen in every nook and corner of the country. With the upheaval of digitalization, students now have got many resources at their disposal to prepare for various exams. So the extension of Kota Factory seems to be an outdated concept against the present scenario.
Those who have relished the first season can give a try but get prepared for witness more theory, some 'gyan' enclosed in a vintage format before attempting to revisit Kota Factory in its new (old) season.