Friends is the successful sitcom that ran for 10 years and 10 seasons that went on to become a phenomenal success. Though it has inspired many shows that followed the same format but they could not become as successful as the Friends. It remained as one of the most adorable series ever made till now and even now also its fan base remained intact as evident by the kind of amazing response that was received for the reunion episode of Friends which is streaming now on HBO Max and Zee5.
http://snooper-scope.in/friends-the-reunion-trailer-brings-back-all-old-memories/
Friends have given new meaning to friendship making it real enough to believe that Friends in the show are friends in real life too. That was the magic created by this show which got everyone hooked on to it giving a new meaning to Friends as a part of the family.
The spark and the effervescence even after 28 years are still there as Jennifer Aniston, Courteney Cox, Lisa Kudrow, Matt LeBlanc, Matthew Perry, and David Schwimmer get reconnected on the real sets of the show and enacted the scenes, reminisced about the old days and played some silly games that are a part of their journey.
Schwimmer got back into the Ross mode as quizmaster, while Justin Beiber dressed in Ross Spudnick costume was a special attraction and Lady Gaga's song 'Smelly Cat' with Lisa Kudrow is the show stealer in this 2-hour reunion episode.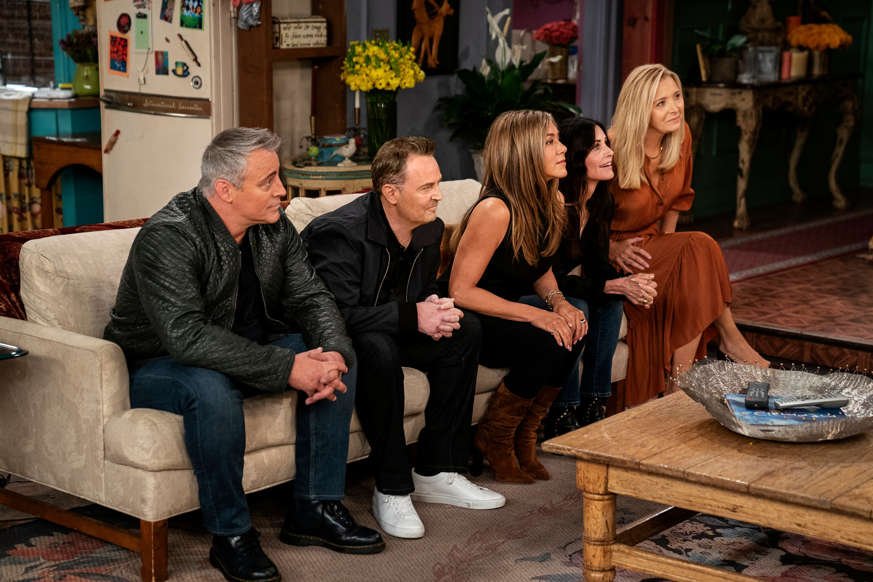 The special appearances of David Beckham, Malala Malala Yousafzai, Mindy Kaling, Kit Harrington, Tom Selleck, Christina Pickles, Elliot Gould, Maggie Wheeler added the extra fizz to the whole episode.
The episode rather ended on an emotional note as there won't be any further likely reunion of these Friends in future or there may not be any additions to this most famous series ever made which is a heartbreaking news for all the fans.
Overall, all is well that ends well though there are some tearful moments in the end but its an enjoyable reunion altogether as Friends are always Friends and they are incomparable and indispensable.