The TVF original web series Flames of 2018 that received an amazing response was remade after three years into Telugu as Tharagathi Gadhi Daati which reflects the teenage romance among four friends.
While teenage love dramas are not new to us, this series streaming on the digital platform Aha presents the dilemma of teenagers who fail to make proper choices in their life that can make a strong impact on their future.
Story
Krishna (Harshith Reddy) joins the tuition run by his parents, Shankar (Raman Bhargav) and Bindu Chandramouli with a specific purpose of wooing the girl Jasmine (Payal Radhakrishna).
On the other hand, Ravi (Nikhil Devadula), the friend of Krishna who attends the same tuition develops a liking towards their common friend Madhu (Snehal Kamat) which he could not reveal till the end.
Krishna who gets into a jeopardy to express his liking for Jasmine gets a warning from his father to concentrate on studies which he starts neglecting. After a couple of misunderstandings, Krishna-Jasmine and Ravi-Madhu decide to break the ice finally.
What is the driving force behind the connection of their love will be known only after watching the 5-episode series of Tharagathi Gadhi Daati.
Performances
Harshith Reddy who stole hearts with that wonderful performance in Mail has once again proved his mettle in the character of Krishna. This guy has the amazing calibre to make it big in the future.
Nikhil too was impressive but he needs to do more homework while performing emotional scenes.
The Kannada model turned actress Payal Radhakrishna looked gorgeous and yet she needs some more grooming to sharpen her performance levels. Moreover, she looks overaged for an Intermediate student character which needs to be noted.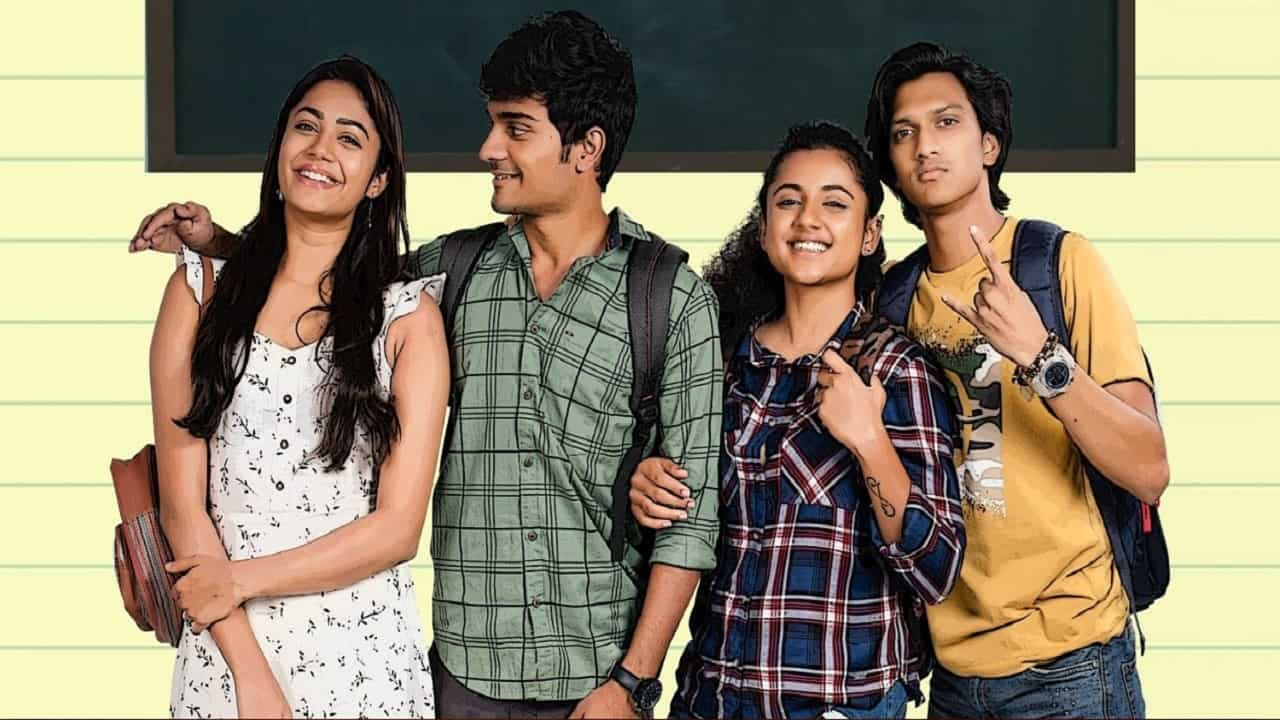 Snehal on the other hand was more emphatic in her character as she has pulled off the emotional scenes quite admirably. This series will give her a big break.
But it's Raman Bhargav who steals the show with his authentic portrayal of the character consisting of two shades, one of a loving father and another as a tuition teacher. He is going to be seen more on our screens in near future.
Behind the scenes
Mallik Ram, the director has not done anything new except adding nativity to the original Flames. The equations between Maths formulae and love were very well presented. Kittu Vissapragada deserves kudos for his splendid dialogues which were simple and sharp.
The dilemma of teenagers and their confusion of choices was also depicted appreciably, though it looked predictable as lot of stories with the same storyline were already made into films and shows earlier. This was the major drawback of this series as a result, it could not create the impact on the lines of the original.
The cinematography by Monish Bhupati Raju was par excellence and some of the drone shots showing the sea and the landscape of Nagulapalem village were extraordinary.
The background score by Naren R K Siddartha sounded great and those hit numbers by 'Maestro' Ilayaraja and A.R. Rehman added glitter to the narrative.
Final Verdict
Tharagathi Gadhi Daati was a shallow teenage drama about choices and priorities that was repeated umpteen times on our screens. The short length of each episode was a bonus and those who have not watched Flames can give it a try, but with reservations. But it will be disappointing to those who prefer some variety that is available in plenty across many digital channels.