Action films spread a different kind of aura and they had a special set of audiences who used to cherish the martial arts films featuring Bruce Lee, Jackie Chan, Jean-Claude Van Damme, and Jet Li who have become superheroes irrespective of time and region.
In India too, the films of those super action heroes have created a raze and raked huge collections at the box office. The patronage for those action-packed entertainers continues and the success of many films made in Bollywood was a clear indication of that following. Sanak: Hope Under Seige is one such high-end action film that is streaming now on Disney+Hotstar.
Story
Vivaan Ahuja (Vidyut Jammwal), an MMA trainer joins his lady love Anshika (Rukmini Maitra) in Green Hills hospital after getting detected with Hypertrophic Cardiomyopathy (HCM).
After her successful surgery and at a time when she was about to get discharged, the hospital gets under the attack of mercenaries lead by Saju (Chandan Roy Sanyal) who want to free Ajit Pal Singh, the notorious arms dealer who gets admitted to the hospital due to malfunction of his pacemaker.
Now Vivaan has a lot of work to do to not only save Anshika alone but also the hostages inside the hospital while eliminating the mercenaries with the help of ACP Jayati Bhargav (Neha Dupia) and her men. How Vivaan accomplishes his mission is the story of Sanak.
Performances
Vidyut Jammwal once again performs all those gravity-defying stunts with aplomb and they were the main highlights of the film.
Chandan Roy Sanyal in the dreadful character of Saju who hates blood stains but can kill anyone at the wink of an eyelid looked invincible and made a huge contribution to the film along with Vidyut.
Neha Dupia tries her best in a not-so-important character and she has done well despite the limitations of her character.
Rukmini Maitra got some spark in her and looked more glamorous in that final song than in the whole film. Her performance in few emotional scenes was quite good.
Chandan Roy as Riyaz, Sunil Palwal as Raman, and other mercenaries have made their presence felt with splendid performances.
Behind the scenes
It's a wafer-thin story that was high on action which was the lifeline of Sanak. Kanishk Verma has succeeded on the action front as there was nothing much to analyze about the narrative or the story as they have taken a predictable mode throughout the film.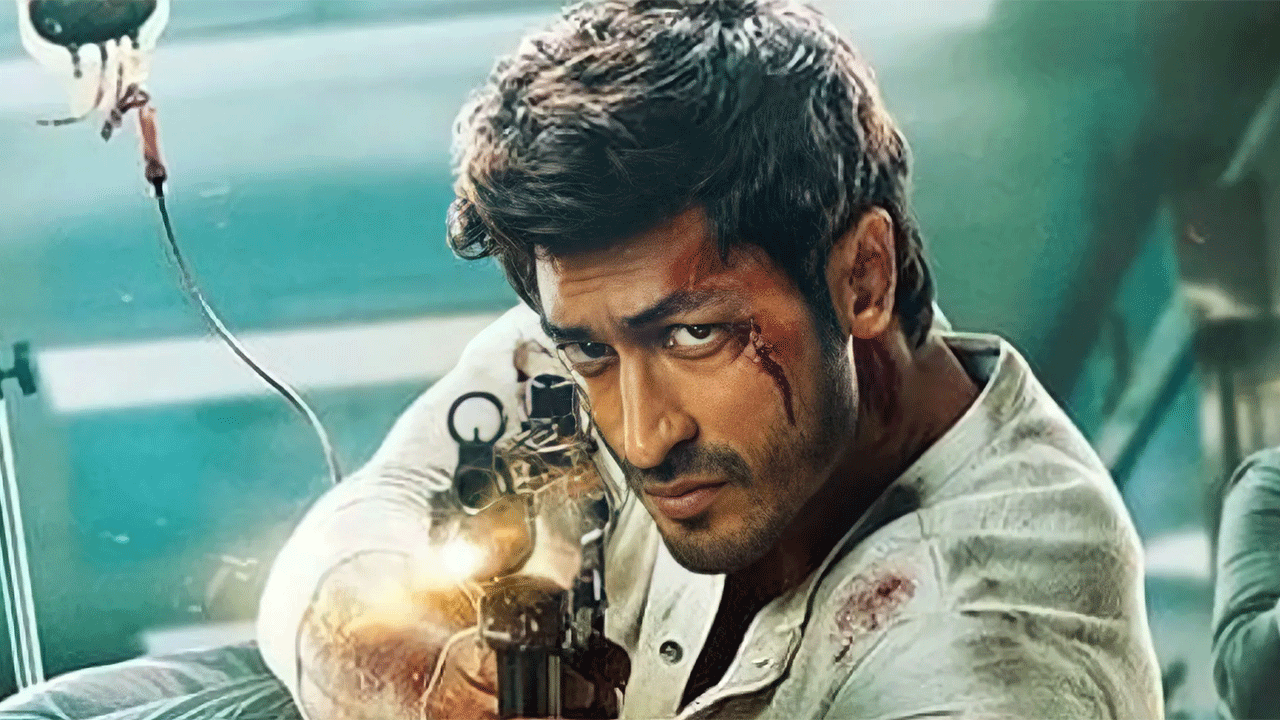 Full credit goes to the action director Andy Long Nguyen and his team along with Raj Shinde, the Indian stunt coordinator. It is because of those superlative action sequences, Sanak has garnered respect and become a highly watchable film despite several loopholes.
The background score by Saurabh Bhalerao and cinematography by Pratik Deora were well executed and added a touch of class to Sanak.
Final Verdict
If we stop comparing our films with Hollywood films then we can inarguably enjoy films like Sanak that were filled with high-end action scenes which are the mainstay of this film. If you love action and Vidyut Jammwal's exhibition of machoism, Sanak is the right choice for you.