Money Heist, the most popular series ever made turned four as its four years ago Netflix has streamed Money Heist on Spanish Community  Antena 3 before it bought the streaming rights. To mark this joyful occasion, Vancouver Media Productions, the banner under which Money Heist was produced shared a post on Instagram making its followers quite emotional. 
In a symbolic way to reflect their mood, the production house has shared a picture along with the post from the first episode of Season 1 when the gang is heading towards the Royal Mint of Spain to attempt their first robbery. The group seen seated in the truck with Tokyo explaining why they had been nervous at that point of time. 
Vancouver Media Productions wanted to convey their mindset which is more or less like the gang's frame of mind, nervous and edgy as they embark on their first theft and off screen too the same kind of emotions prevailed among the makers on the debut day of Money Heist on May 2, 2017. 
View this post on Instagram
The post which is in Spanish reads, "At this time, four years ago, we were nervous because we were going to premiere our first series: La Casa de Papel. Today, shooting # LCDP5 with @netflix, we can only thank everyone who has made it possible."
One of the most-watched non-English language series on Netflix, Money Heist is created by Alex Pina and consists of ensemble star cast, Álvaro Morte (The Professor), Úrsula Coberó (Tokyo), Itziar Ituño (Lisbon), Pedro Alonso (Berlin), Miguel Herrán (Rio), Jaime Lorente (Denver), Esther Acebo (Stockhom), and others who have become quite famous across the world.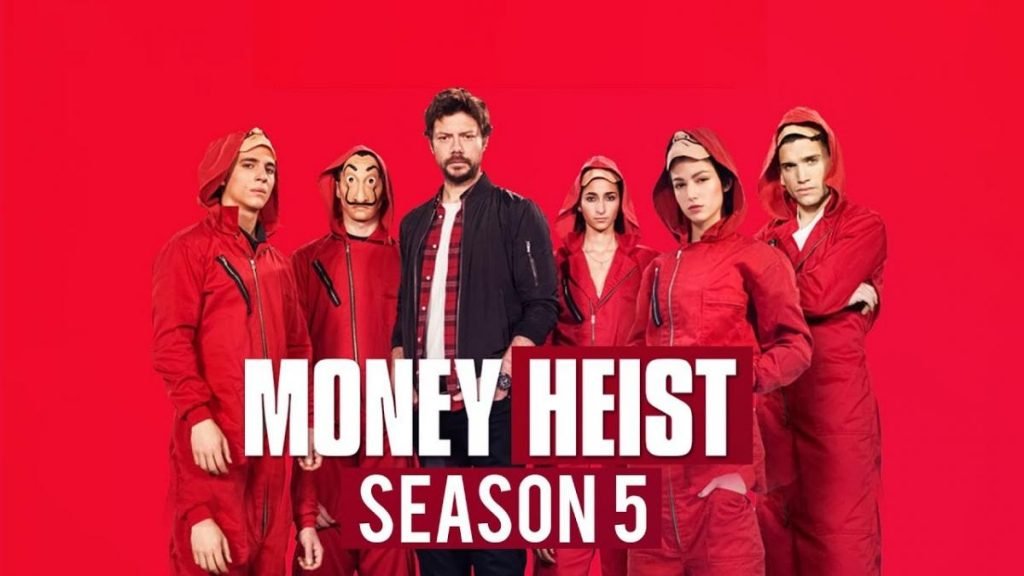 Money Heist which got an astonishing 4.3 million views on it's debut on Spanish TV received a setback as the views dropped drastically in Season 2. Then it was bought by Netflix and added it to its international catalogue listing after trimming the original 15 episode to 22 shorter ones.  The rest was history as it soon became the top viewed show on Netflix across six countries – France, Italy, Chile, Portugal, Brazil and Argentina. Money Heist enjoys an enviable 8.3 rating on IMDB. India too witnessed a huge following for Money Heist in line with many major regional films and originals during the lock down.
Money Heist is all set to stream its final 5th season as Netflix renewed the show which went on floors in August 2020. But the Covid-19 pandemic delayed the production of this 10-episode Season 5 which is likely to be released during last quarter of this year in the midst of September or beginning of October according to the information from Netflix.