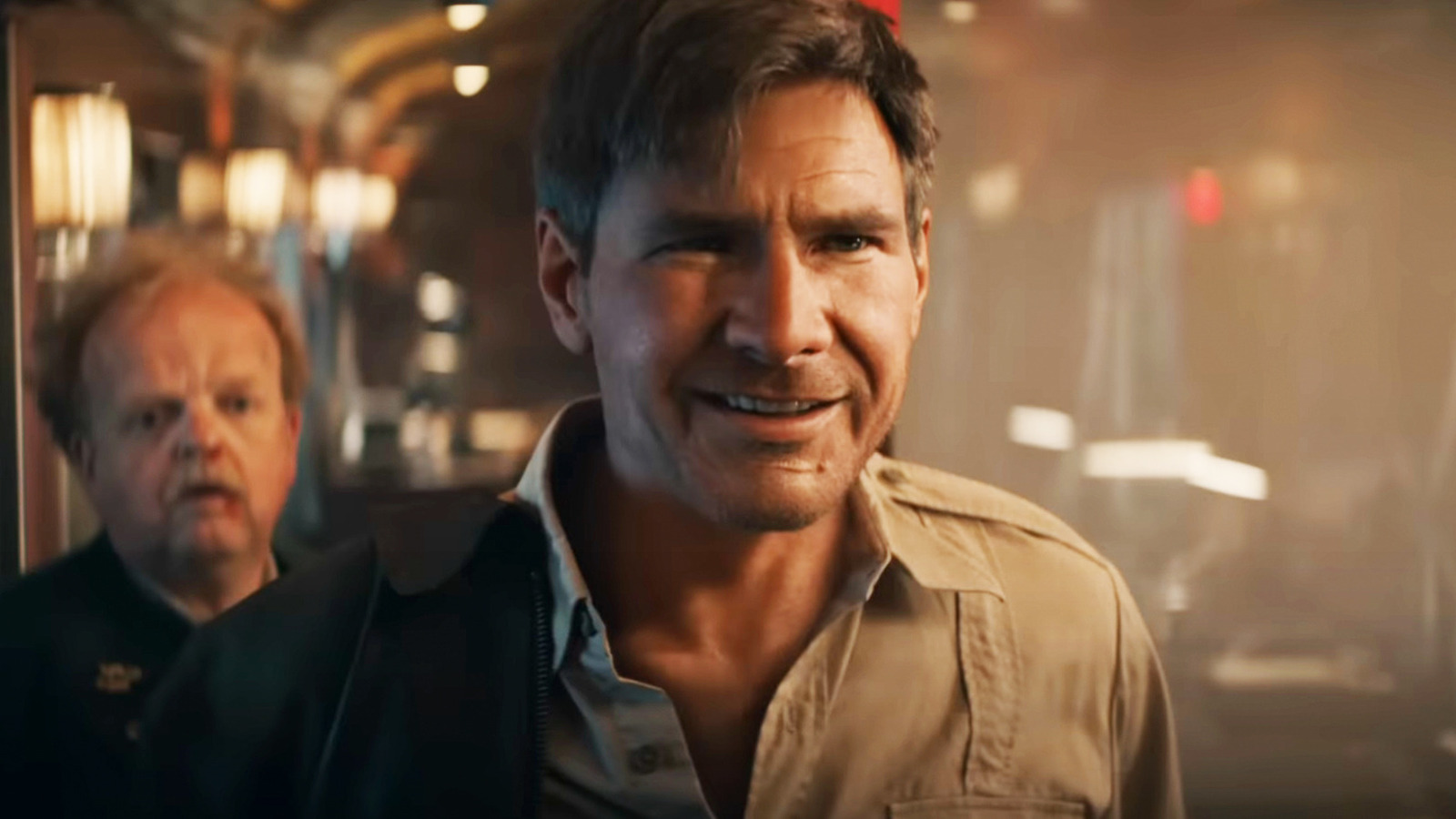 In a scene somewhat reminiscent of the opening of the excellent "Indiana Jones and the Last Crusade," the adventure sequence at the start of "Dial of Destiny" sees Harrison Ford's protagonist fighting his way through train car after train car full of Nazis. He ends up confronted by Jürgen Voller (Mads Mikkelsen), ultimately escaping with Basil by jumping into a river as the train derails.
Production Designer Adam Stockhausen spoke to the Motion Picture Association about designing the locomotive in question, revealing that he took inspiration from Hitler's personal train, the Führersonderzug. The Nazi leader used this train to travel Germany and Europe, and first ordered its construction in 1937 — the same year in which this Indy sequence is set. Each train car served a different purpose designed to fit the Führer's needs. There was even a marble bathroom onboard. As Stockhausen explained, "What Hitler had didn't look exactly like ours. We borrowed from all over the place, but the basic starting point came from the real thing."
And it wasn't just the overall look of the train that borrowed from history. Stockhausen had to design individual train car interiors, which were erected on a soundstage at the UK's Pinewood Studios. As the MPA reports, these individual cars included the commander's office, the carriage that held all the stolen goods, and a cafeteria car. Stockhausen said, "Martin Foley, our supervising art director, and the whole team did such an amazing job drawing, painting, building, and dressing each one. They were all jewel boxes."
While "Dial of Destiny" might not be the finest Indiana Jones film, using Hitler's train as the basis for a set on which to shoot a whole lot of Nazi punching was an inspired choice.