Catwoman's costume has evolved several times in the comic books and on screen. She's donned green, purple, and blue suits on paper, but the majority of audiences fondly remember Catwoman dressed in black thanks to her depiction in recent film adaptations. In Tim Burton's 1992 "Batman Returns," Michelle Pfeiffer squeezed into a latex suit with erratic white stitching that speaks to the chaotic mental state of Selina Kyle's transition. The crew had to use a vacuum seal to get it to fit air-tight against the actor's body and painted a coat of silicon-based finish to make the suit shine. Uncomfortable aspect aside, costume designer Mary Vogt completed nailed it and to this day it's my personal favorite Catwoman suit.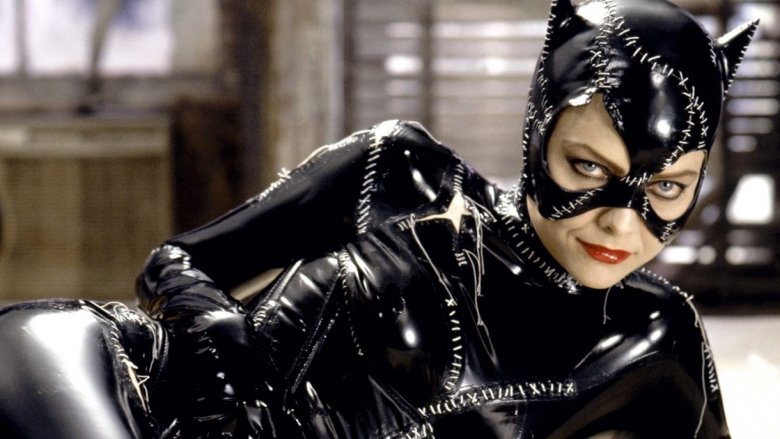 Warner Bros.
In an interview with Collider, costume designer Lindy Hemming talks about her take on the iconic suit with The Cat character in "The Dark Knight Rises."  It's interesting to read her commentary on the functionality of the suit and serves as a reminder to how important it is to fuse the character with the costume. Hemming utilizes technology in a similar way that Batman does with his suit but fits the needs for the female character's' vices and affinity for burglary. And what gal wouldn't welcome a weaponized stiletto heel? I mean, come on.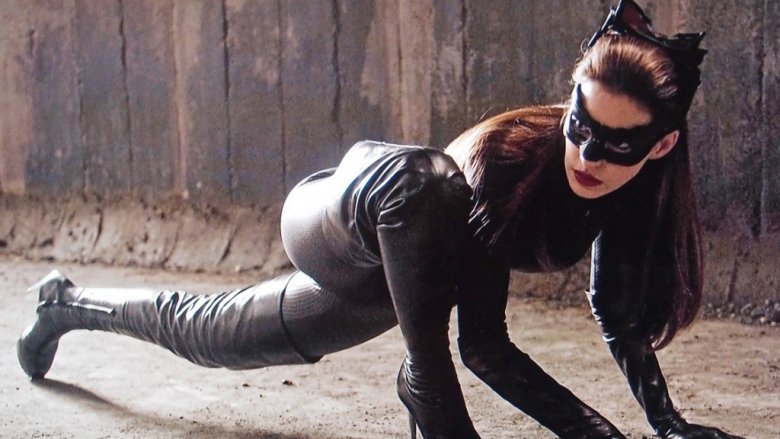 Warner Bros.
I'm going to avoid discussion of the Patience Phillips version of Catwoman because the costume used in that film looks like Ed Hardy designed a bondage suit that got distributed by Party City in 2002. Sorry, Angus Strathie.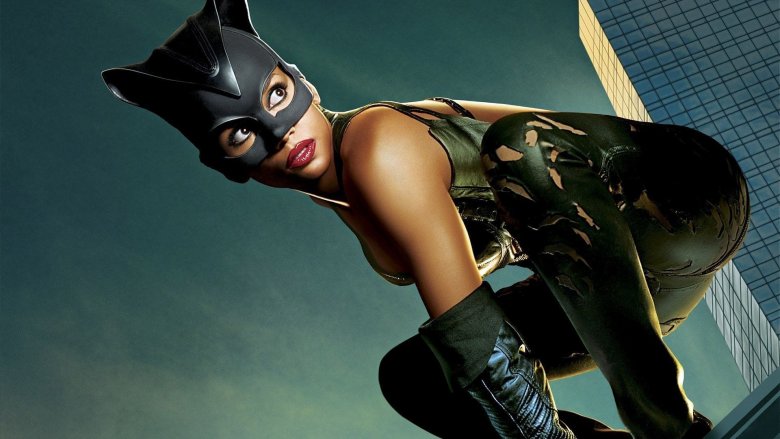 Warner Bros.
There are three costume designers credited for "The Batman" per IMBD: David Crossman, Glyn Dillon, and Jacqueline Durran. Crossman and Dillon are credited to the Batman suit but Durran doesn't have a specific character assignment. So, I really hope that she is behind the Catwoman suit especially after seeing her work on "Spencer." When dealing with skin-tight clothes, fighting, and functionality for female characters, female costume designers know what they are doing. Aside from the fantastic nail choice, some of the highlights I noticed from the film's trailer is that Kravitz's hair is short so it doesn't have to get caught in her face when fighting. Also, it appears that she may be wearing a collar which is a fun (and possibly sexual) take on the cat persona. 
We'll be able to see the full wardrobe for "The Batman" when it hits theaters March 4, 2022.