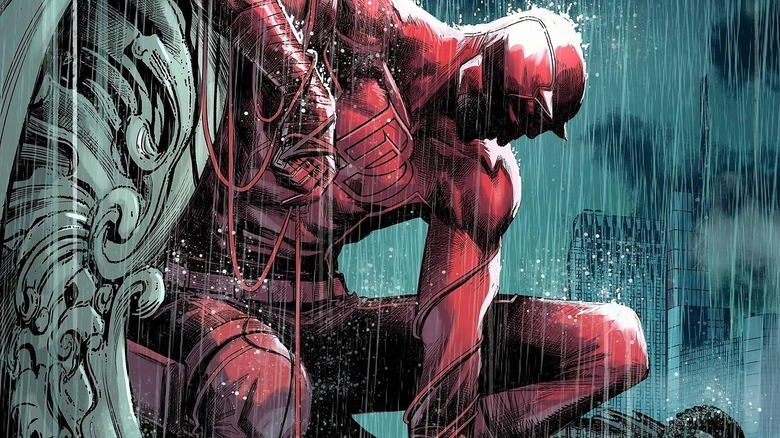 (Superhero Bits is a collection of stories, updates, and videos about anything and everything inspired by the comics of Marvel, DC, and more. For comic book movies, TV shows, merchandise, events, and whatever catches our eye, this is the place to find anything that falls through the cracks.)
In this edition of Superhero Bits:
A new "Daredevil" comic is on the way.
An "Eternals" character may return in a semi-obvious place.
We may know when "The Batman" tickets go on sale.
"Spider-Man" director Sam Raimi loved "No Way Home."
Marvel Legends VHS X-Men Figures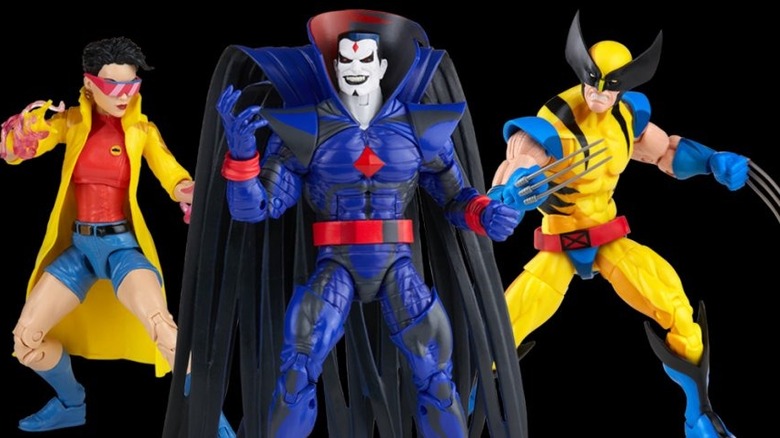 As reported by the folks at Toy Ark, Hasbro has revealed several upcoming "X-Men" figures that are based on the 90s animated series, including Wolverine, Mr. Sinister, and Jubilee (seen above). These figures will come complete with retro VHS packaging and are currently available for pre-order. They are going for $26.99 and are available exclusively through Hasbro Pulse. The figures are currently expected to ship in June. Those who are interested in getting their hands on one (or all three) can do so by clicking here.
The Incredible Hulk "Return Of The Beast" Full Episode
Long before the character was brought into the MCU, and even before Eric Bana played him in 2003's "Hulk," there was "The Incredible Hulk" animated series from the mid-90s. Though not as beloved as "X-Men: The Animated Series" or "Spider-Man: The Animated Series," it certainly has its place. Recently, the Marvel HQ YouTube channel uploaded the above episode, titled "Return of the Beast," in its entirety to steam for free. It works as a pretty interesting time capsule of a time gone by and, for those who are curious, it's there to stream at your leisure.
The Power Stone Gets An Official Timeline From Marvel
The Infinity Stones are easily some of the most important artifacts in the Marvel Cinematic Universe and, as the name implies, the Power Stone is one of the most powerful of these objects. Now, as we can see in the above Instagram post, Marvel has released an official timeline of the stone's journey in the MCU up to this point, from its use by the ancient Celestials in "Eternals" to Captain America returning them to their proper place in the timeline in "Avengers: Endgame." Be sure to check it all in all of its detailed glory for yourself above.
Kelly Hu Up To Play X2's Lady Deathstrike Again Under A Reasonable Condition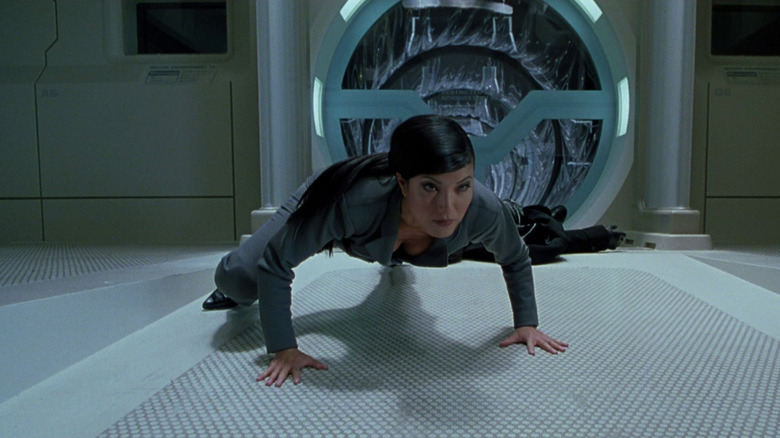 2003's "X2" remains a stellar example of superhero cinema in my humble opinion and there are a great many reasons for that. Kelly Hu had her part to play in the beloved sequel, bringing Lady Deathstrike to life in a particularly memorable battle with Hugh Jackman's Wolverine. During a recent interview with ComicBookMovie.com, Hu expressed a willingness to revisit the role, under the condition that she actually get some dialogue next time:
"It would be awesome to bring Lady Deathstrike back and actually have some dialogue this time. (Laughs.) It would be a lot more fun with dialogue."
That seems like a reasonable enough request. And, with all of the multiverse stuff going on in the MCU, this isn't entirely out of the realm of possibility.
Unused Kate Bishop Costume Concept Art From Hawkeye
Marvel Studios Director of Visual Development Andy Park has shared the above concept art from "Hawkeye" that offers a glimpse at what could have been when it comes to Kate Bishop's costume. This is a look that, ultimately, didn't make the final cut but offers a window into some of what was cycled through creatively before they figured out how to make Hailee Steinfeld look the part. Would this have been better? It's tough to say just looking at the artwork but, at the very least, there is a lot of love out there for what we ended up getting.
Original Spider-Man Director Sam Raimi Loved No Way Home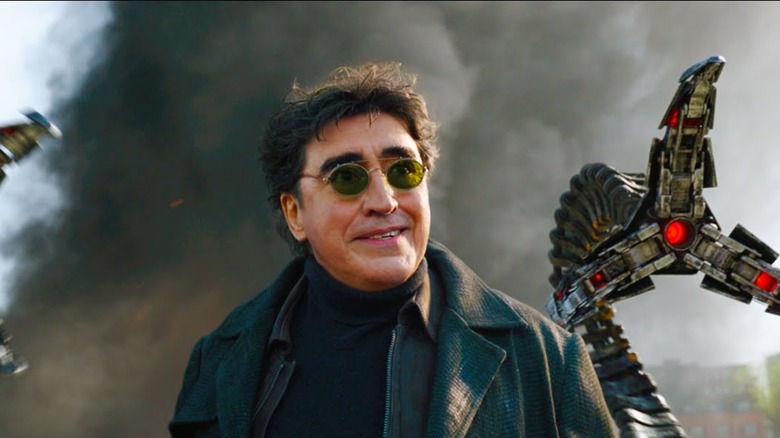 Sam Raimi is the man who first brought Peter Parker to life in 2002's "Spider-Man" movie, in addition to directing its two sequels. In a recent interview with Variety, Raimi expressed his love for last year's "Spider-Man: No Way Home," which saw the return of not only Doc Ock and Green Goblin from his trilogy, but Tobey Maguire's Spidey as well.
"It was so much fun. I love 'No Way Home' and the audience I was with went crazy. It was delightful to watch Alfred play his role, and Willem Dafoe, just seeing these guys take it to the next level. And Tobey was awesome as always. The best word I can say is it was refreshing for me."
On a base level, it's nice to know that Raimi liked the film. But this is also good as he is knee-deep in production on "Doctor Strange in the Multiverse of Madness," which is in many ways a direct follow-up to "No Way Home." It's just a matter of making sure he can finish the movie in time.
Are The Batman Tickets Going On Sale February 10?
After years of waiting for it, director Matt Reeves' "The Batman" is finally hitting theaters on March 4. With the release date creeping up, certain fans might be wondering when they will be able to get their hands on tickets. If the above TV spot is to be believed, they will be going on sale beginning February 10. This has yet to be widely circulated by Warner Bros. and hasn't been shared on the movie's official social media channels, so we can't say this is for certain going to be the case just yet. That having been said, this seems pretty definitive. Keep an eye out, Bat fans.
Is Kit Harrington's Black Knight Going To Be In Blade?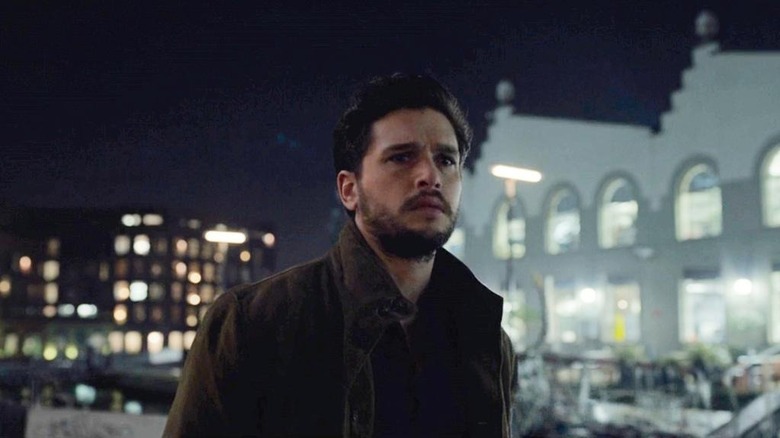 Kit Harrington made his MCU debut in "Eternals" as Dane Whitman, aka the guy who goes on to become Black Knight in the pages of Marvel Comics. Yet, we didn't get to see him in all of his knightly glory, merely a taste in the film's post-credits scene. But that scene also had connections to the upcoming "Blade" reboot. Well, in a recent interview with Comicbook.com, Marvel Studios VFX Supervisor Stephane Ceretti explained that the Ebony Blade will appear in the upcoming reboot, and even hinted at the idea that Harrington could end up appearing in "Blade" alongside Mahershala Ali.
"The funny thing is my second on the show, which is Mårten Larsson my additional supervisor, is actually going to be supervising Blade very soon. So I told him, I said, 'I'm giving that to you as a gift, use it wisely and make good out of it.' But I'm sure it's going to do actually even better."
That's certainly not definitive but if the Ebony Blade will be there, Dane can't be far behind.
New Daredevil Series Coming From Marvel Comics
Lastly, Marvel Comics has announced a brand new "Daredevil" series that will hit the reset button with a #1 issue set to hit stands this June. It will be born out of the pages of the recent "Devil's Reign" event, with Writer Chip Zdarsky and artist Marco Checchetto continuing their acclaimed run with the character. In addition to the above cover art, the publisher revealed a brief logline for the book, which reads as follows:
After the shocking events of DEVIL'S REIGN, what is left of Daredevil? Who lived, who died, and who is left to pick up the pieces? Fans can expect the series to tackle both Matt AND Elektra's journeys as they deal with the brutal cost of taking on the Daredevil mantle. With new enemies and radical changes to the fabric of Daredevil's mythos, DAREDEVIL #1 is set to usher in the darkest Hell's Kitchen to date.
Be on the lookout for "Daredevil" #1 this June.
Read this next: Superman Movies Ranked From Worst To Best
The post Superhero Bits: Sam Raimi on Spider-Man: No Way Home, The Black Knight's MCU Future & More appeared first on /Film.