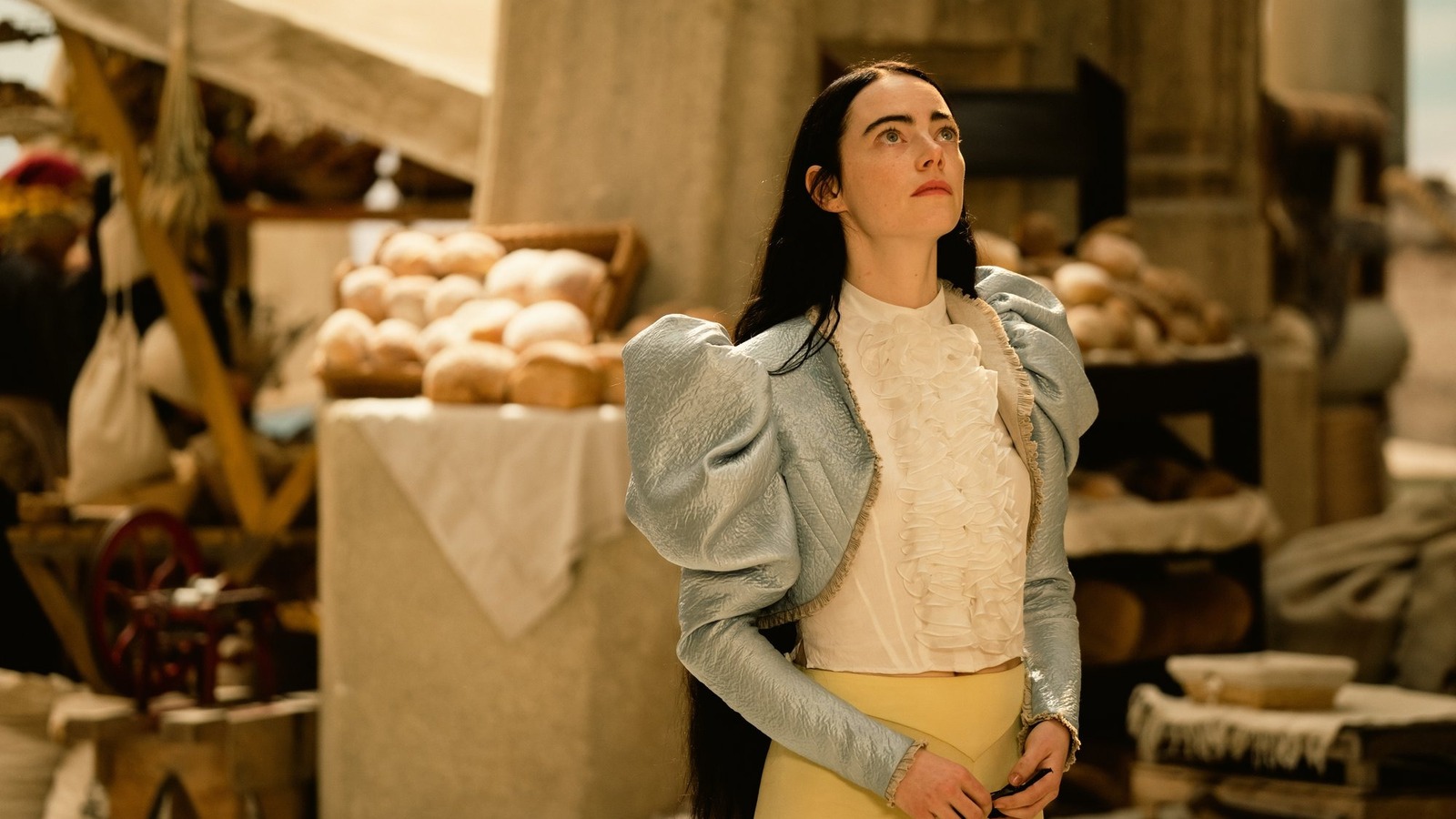 "Poor Things" is something of a female Frankenstein tale. Adapted by Tony McNamara from the novel by Alasdair Gray, "Poor Things" follows Isabella "Bella" Baxter, a young woman brought back to life by the mad scientist Dr. Godwin Baxter (Willem Dafoe) and set loose in an off-kilter, sci-fi-skewed, belle epoque world. Given a second chance at life, Bella comes to really understand how precious human rights and women's liberation are as she learns how to use her senses again, and so she becomes their champion. The film has already become somewhat notorious for its apparently frank and sometimes graphic depictions of sex – which, combined with the sci-fi elements, may hurt its chances at the Oscars.
"Poor Things" isn't a biopic, it leans hard into genre, and it's raunchy: three features that usually count against films nominated for Academy Awards. Then again, "Everything Everywhere All At Once" swept the Oscars last year, and that movie ticked off all those boxes, too. The People's Choice Award has been the trophy to watch ahead of the Best Picture race; three winners from the 2010s went on to win the top prize at the Academy Awards, and six others were nominated. But for a major European festival, which tend to skew more arthouse and (obviously) less American than the Oscars, Venice has been on a streak of its own. From 2017-2020, the Golden Lion went to "The Shape of Water," "Roma," "Joker" (really, actually), and "Nomadland." 
Could this Venezia push be enough for Bella Baxter to elbow Barbie and Oppie out of the running? If you ask me, no. But I will be seated and watching.