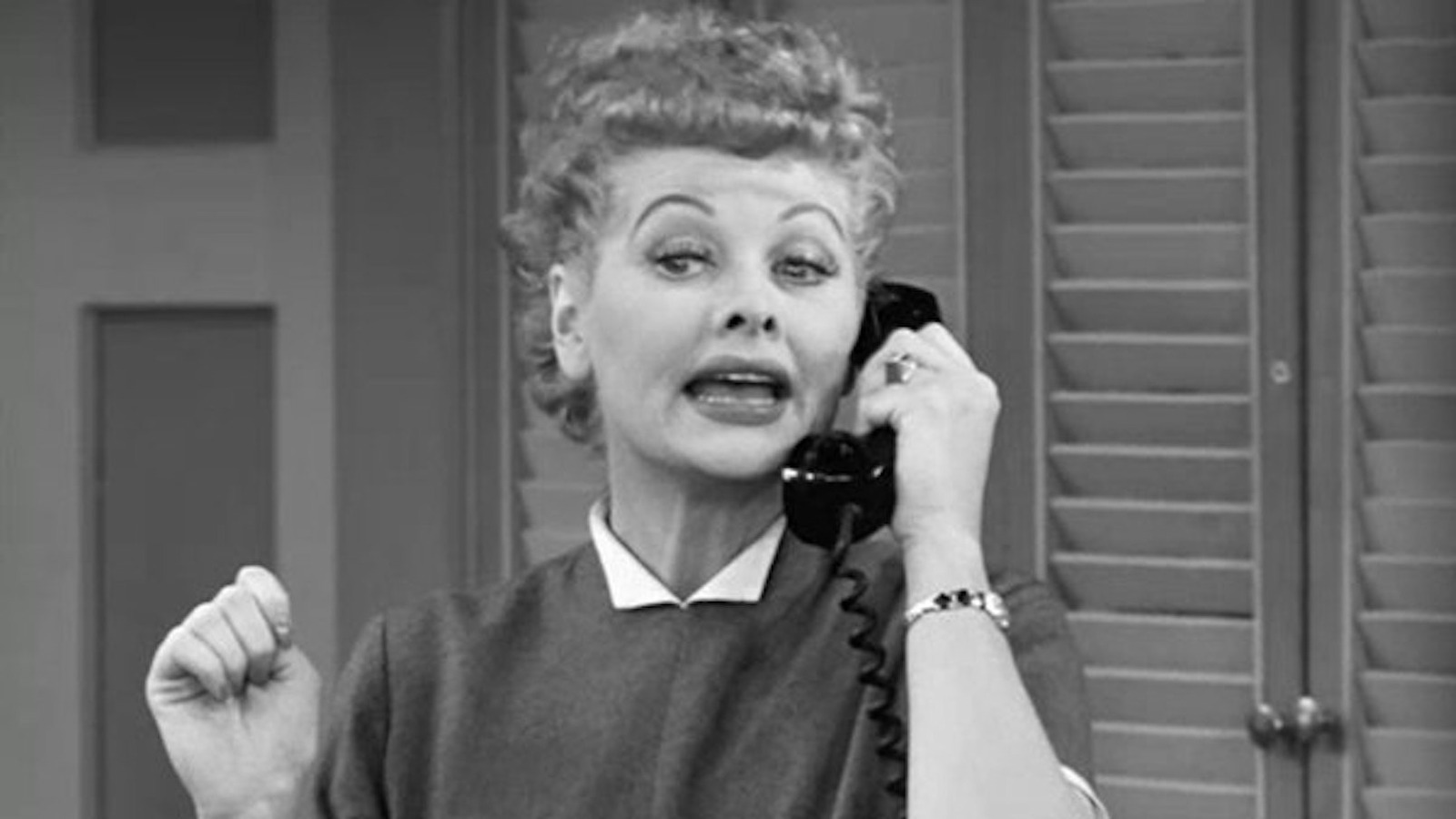 Gather 'round, Cher completists, and I'll tell you where to find the entertainment dynamo's mother on one of the series' funniest episodes. You'll have to cue up season 5 and hit up episode 20, known as "Lucy Gets a Paris Gown" (which was so popular it spawned an official Barbie doll). This is the one where the Ricardos go to Paris, and Lucy, furious that Ricky won't buy her an expensive designer dress, goes on a hunger strike. This leads to Ricky and Fred Mertz concocting a scheme to make designer dresses out of burlap potato sacks. Trust me, it makes sense in the episode.
At the end, Ricky owns up to his duplicity and promises to buy Lucy a genuine Jacques Marcel dress. Before heading to the store, they dine al fresco at a Paris cafe and are stunned when a number of Jacques Marcel models parade by the establishment in burlap outfits based on Ricky and Fred's creation. It's a blink-and-miss-it walk-on part, but one TikToker can show you where to find her.
Holt is properly credited on IMDb now, but at the time she was acting under the stage name Georgia Pelham. Within a decade or so, she'd be best known as Cher's Mom. And, fortunately, even when she experienced a career resurgence in the 1970s and '80s, that never bothered her.