Wilderness
With Taylor Swift's "Look What You Made Me Do" as its saucy theme song, a six-part revenge melodrama (available for binge-watching) stars Victoria and Doctor Who alum Jenna Coleman as Liv, whose seemingly charmed Manhattan marriage to fellow transplanted Brit Will (The Haunting of Hill House's Oliver Jackson-Cohen) hits the rocks when she discovers his infidelity. His attempt to make amends, with a long-anticipated road trip to the Western U.S., takes on a sinister undertone when his vixen of a work colleague (Ashley Benson) interrupts their hiking getaway. Liv's already been harboring dark thoughts of revenge, but in what feels like an extended and high-end Lifetime potboiler, nothing goes quite according to plan.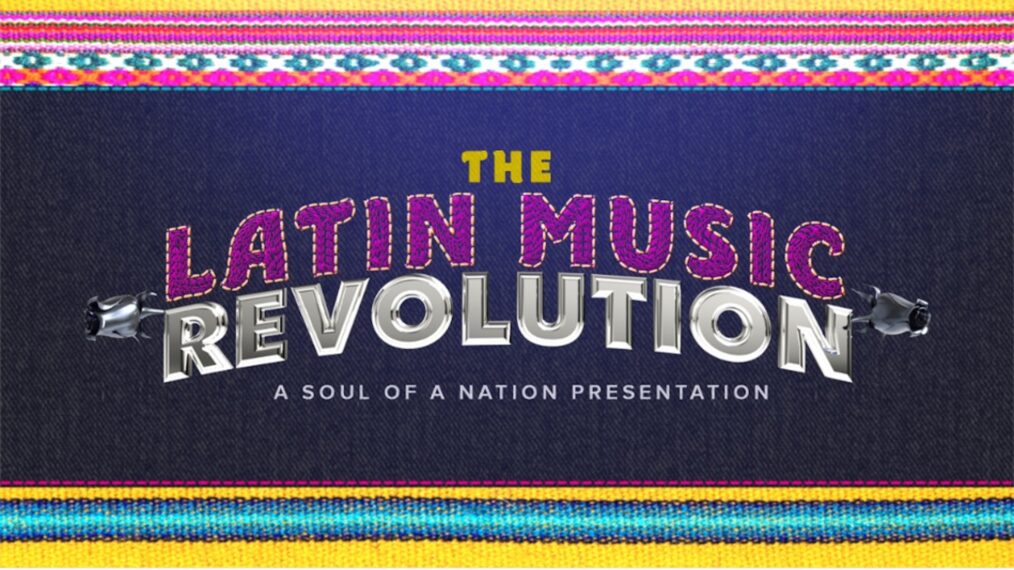 The Latin Music Revolution: A Soul of a Nation Presentation
Living la vida loca? As part of ABC News' coverage of Hispanic and Latin American Heritage Month, the Soul franchise devotes an hour to the rise in popularity of global Latin music. Among those interviewed: Columbian superstar Karol G, whose latest album topped the Billboard 200 this year, and raggaeton performer Nicky Jam, Afro-Columbian rapper Goyo, Mexican pop group RBD and Dominican African Afro-Latina singer Amara "La Negra." Giving perspective on the genre are legends Linda Ronstadt and percussionist Sheila E. as the special looks at how crossover artists like Ricky Martin, Marc Anthony and Enrique Iglesias opened the door for the current surge of chart-topping Latin hits.
Love at First Sight
The White Lotus' Haley Lu Richardson (one of the very few in Season 2 not to be Emmy-nominated) stars as Hadley, who finds her soulmate aboard a seven-hour flight from JFK to London, but as romcom convention dictates, she loses his digits after dropping her phone. In a film based on Jennifer E. Smith's The Statistical Probability of Love at First Sight, she spends the rest of the movie frantically trying to find Oliver (Ben Hardy). Co-starring The Good Place's Jameela Jamil and Catastrophe's Rob Delaney.
Come Fly With Me
A more sentimental high-flying romance develops between Air Force Thunderbird pilot Emma (Heather Hemmens) and civilian widower Paul (Niall Matter) when their respective daughters go into matchmaker mode. Emma is on a two-year assignment with the Thunderbirds at Nevada's Nellis Air Force Base (where scenes were filmed with the cooperation of the USAF) when her daughter Lucy befriends Paul's daughter Alice, who fears her heart condition will keep her from realizing her dream of becoming a pilot like Emma.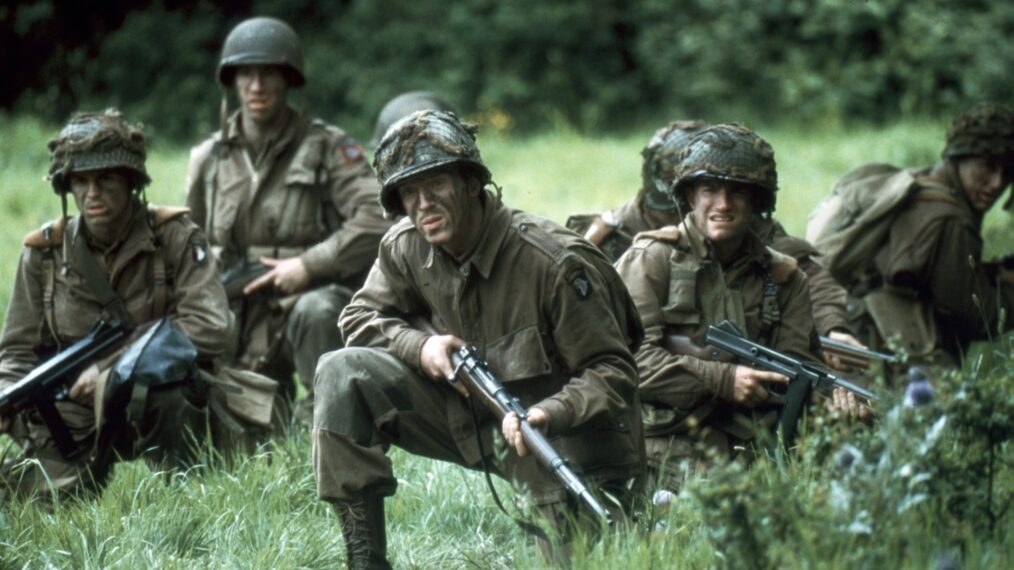 Band of Brothers
As part of Netflix's licensing deal with HBO, two of the greatest World War II miniseries ever made—from executive producers Tom Hanks and Steven Spielberg—are now available on the streaming giant. Band of Brothers and The Pacific each won Emmys as outstanding miniseries, with the 2001 Brothers a 10-part salute to the soldiers in the Army's "Easy" Company serving in Europe, and 2010's more sprawling Pacific a grueling 10-part combat drama focusing on three Marines in different divisions of the Pacific front lines.
Heels
In the Season 2 finale of the compelling wrestling drama, it's Harmageddon time when the Duffy Wrestling League takes on Dystopia with everything on the line. Win or lose, the main event is whether combative brothers Jack (Stephen Amell) and Ace (Alexander Ludwig) can get past their issues and stick to the script.
INSIDE FRIDAY TV:

Secret Celebrity Renovation (8/7c, CBS): In one of the reality series' more ambitious and emotional makeovers, The Rookie: Feds' Niecy Nash-Betts surprises her lifelong friend Wendy Raquel Robinson (The Game) by helping to give a facelift to L.A.'s Amazing Grace Conservatory, a performing-arts center for at-risk youth and new artists that Robinson founded 25 years ago.
True Crime Watch: Network true-crime newsmagazines are back with new installments. ABC's two-hour 20/20 (9/8c) revisits the still-unresolved 2001 disappearance in Arizona of 17-year-old Alissa Turney, featuring a new interview with stepfather Michael Turney, who was recently acquitted of murder. An hourlong Dateline NBC (10/9c) investigates a series of shootings targeting women in the Texas border town of Laredo.
Jerry Brown: The Disruptor (9/8c, PBS): American Masters profiles the maverick politician whose crusades against climate change and inequality marked his tenure as California's longest-serving governor, elected at 36 years old and again at 72.
ON THE STREAM: