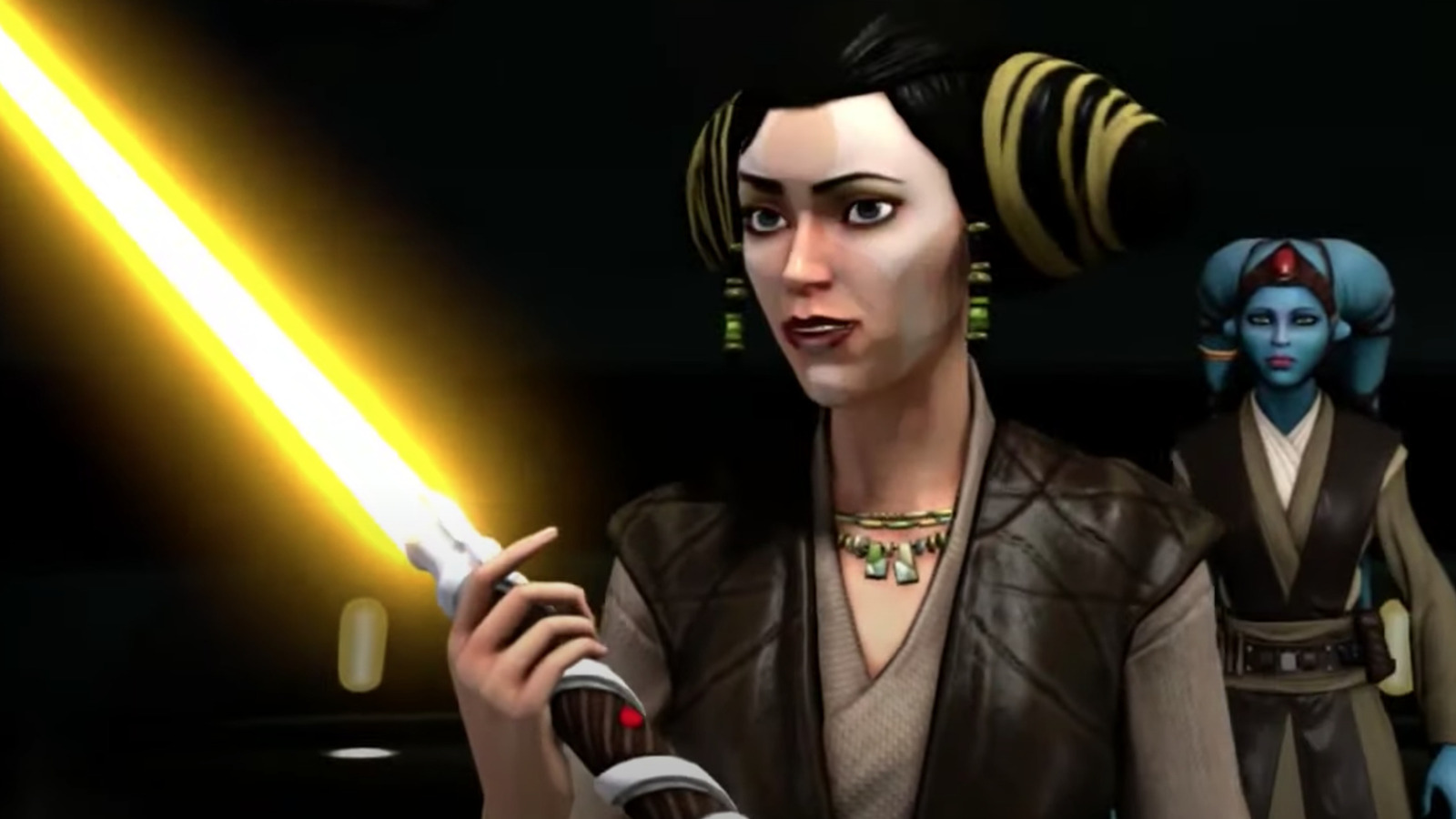 Although Mavra Zane isn't considered a pivotal character in the "Star Wars" galaxy, she is an important part of the prequel era for the younger generation of fans, regardless of whether or not she is part of the official canon. Wielding a yellow lightsaber also places her in very good company, with the likes of Luke Skywalker, Rey, Asajj Ventress, and Ahsoka Tano, who possessed a yellow-green lightsaber at one time. 
The yellow lightsaber may become even more significant down the road when "Ahsoka" comes to a close and we start to learn more about "The Acolyte," the Disney+ series that will finally explore a new era in "Star Wars," 100 years before "The Phantom Menace." A clue was already planted about this in the sixth issue of Marvel Comics' "Star Wars," where Luke is shown carrying a High Republic-era yellow lightsaber from the planet Tempes. In the recent novels set in the time of the High Republic, there are a number of Jedi who carry yellow lightsabers such as Indeera Stokes who is found in the pages of "Light of the Jedi."
It's assumed that as the Force became more unbalanced over time, the more neutral yellow lightsaber was slowly phased out of the Jedi Order to combat the emergence of the Sith. When "The Acolyte" finally premieres sometime (hopefully) in 2024, the yellow blade may become much more prominent in live-action. Up until now, "The Rise of Skywalker" is the only example, showing Rey — the Jedi with no name — igniting one as the twin suns set on Tatooine. 
As far as Mavra Zane is concerned, there may be more of a connection established between the yellow lightsaber's relationship to the Force and the mysteries hidden inside the Jedi Temple that could make her a more integral part of the "Star Wars" legacy, if you choose to go that deep into the lore.