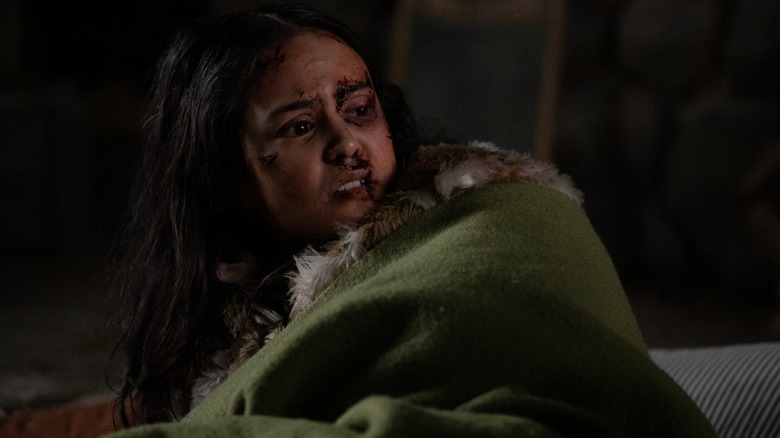 This post contains spoilers for the season 2 finale of "Yellowjackets."
After a season of bloodshed, drama, and some excellent dark humor, the sophomore season of "Yellowjackets" drew to a close last night with an extremely bittersweet twist. In the present day, the crash survivors gathered on Lottie's (Simone Kessell) compound for a night that started as a quasi-intervention and quickly descended into ritualistic violence. In the end, Shauna (Melanie Lynskey) drew the queen card that marked her as the women's prey, but it was Natalie (Juliette Lewis) who died when she jumped in front of Lisa (Nicole Maines) to save her from Misty's (Christina Ricci) syringe.
Nat's fate is heartbreaking, compounded by the show's existentially frightening vision of an afterlife where she sits on a nearly-empty plane beside the boy she couldn't save and the girl she once was. At the same time, though, we learn that before Nat lost everything, she actually did have a major moment of belonging and recognition in her life, when she was chosen as the new leader in Lottie's stead. As unnerving as the girls' wilderness-borne blood rituals are, there was an undeniable sweetness to the scene in which each girl pledged her loyalty to Nat (Sophie Thatcher) as her eyes brimmed with grateful tears.
'I Think The Group Is Going To React Terribly'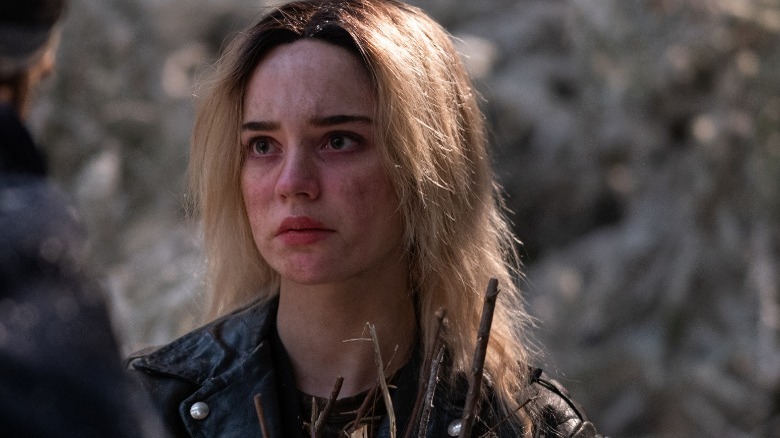 According to Thatcher herself, though, it seems unlikely that the newfound harmony will last. The Hollywood Reporter spoke with the actor in the wake of last night's bloody finale, and Thatcher revealed that there's one Yellowjacket in particular who she thinks could end up a threat to Natalie's throne. "I think it will mess up the group dynamic no matter what," Thatcher says of Nat's coronation. "And no matter what, it's going to be exciting." The actor notes that just because "there is a sense of accomplishment and that she feels seen, for once, for everything she's done," it doesn't necessarily mean Nat will embrace the role or fully take over as leader.
This especially makes sense in the context of the episode's big finish; the girls end up stranded in the cold night, watching their cabin burn after Coach Ben (Steven Krueger) apparently lights it on fire. It's not exactly the situation any new leader would want to inherit. While it's worth noting that the WGA writers' strike put a pause on season 3's scripts just as they began, Thatcher does still have some personal speculation about what the next chapter might hold. "I think she's going to try to hold onto that and wouldn't just completely dismiss or throw it away immediately," she says of Nat's new power, "But I think the group is going to react terribly."
Did Lottie Pick The Right Successor?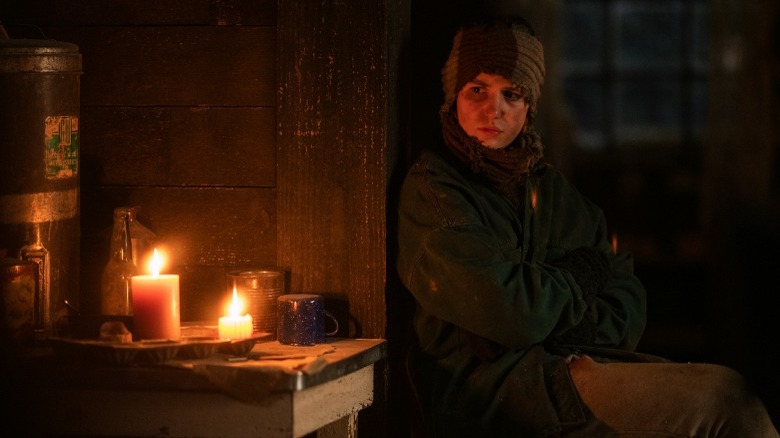 In particular, Thatcher points to Shauna (Sophie Nelisse), who we see working out her feelings about the moment in her diary in the episode, as a potential fly in the ointment. "I think there's going to be tension between her and Shauna, because Shauna obviously has endured so much and felt like she was the natural one to fall into that role," Thatcher tells THR. "I think it's just going to start more conflict." Plus, she says, Natalie doesn't have the same appeal that Lottie, confident and otherworldly, does. "Not that things were going well, but they had a leader that people agreed on and now everything is thrown out of sorts," Thatcher explains, adding, "People don't even like Natalie that much."
This is true, but Nat does have some qualities of a great leader: she's more grounded than the rest of the superstitious group, and she's a capable hunter. She's also clearly learned exactly who she doesn't want to be after Javi's death. Still, the tensions among the group make sense, especially if you abide by the popular fan theory that the show will crown four different antler queens by the time the team is rescued, in accordance with the four different queens in a deck of playing cards. Regardless of whether or not that foreshadowing pans out, "Yellowjackets" writers have a five-season arc planned, and the girls have many more months to endure in the wilderness. Thatcher is right: Nat's reign surely isn't going to be a peaceful one.
"Yellowjackets" season 1 and 2 are now available on the Showtime streaming site.
Read this next: Every Yellowjackets Main Character, Ranked
The post The Reign Of Yellowjackets' New Antler Queen Is Bound to Raise Tensions appeared first on /Film.