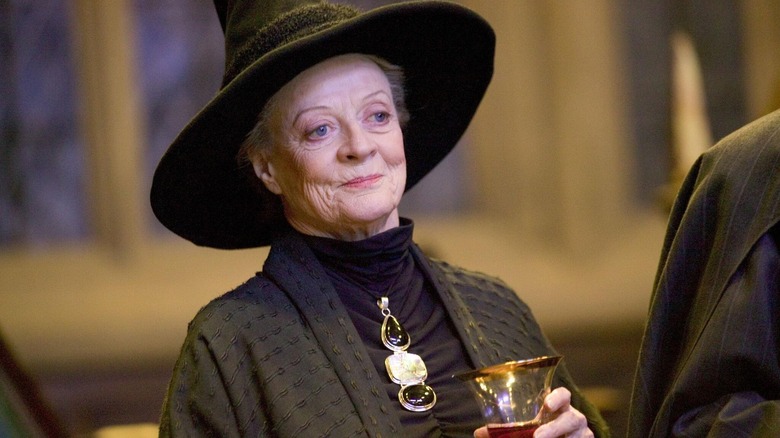 Someone working on the Harry Potter 20th Anniversary special "Return to Hogwarts" must've cast a very powerful summoning charm to get so much of the Wizarding World back in one place. Two decades after the very first film hit the big screen, the creatives behind the franchise are honoring its legacy with this incredible gift to fans, which happens to involve reuniting many of the franchise's stars. Naturally, this includes the Golden Trio — Daniel Radcliffe, Emma Watson, and Rupert Grint — returning to reflect on their Potter years and the legacy of the beloved series. But they're far from the only key names to appear: the special includes both cast and crew members from over the years, with each director offering some insight into their respective Harry Potter movies while various stars unpack their characters and on set experiences.
The long list of actors pulls from a deep bench of beloved Brits, but not everyone returns to Hogwarts for the 20th anniversary festivities. Some faces are very noticeably missing, and I'm not just talking about She-Who-Must-Not-Be-Named. While the series creator is absent for her various crimes against fans, others simply don't appear in the special. Here's a rundown of some stars we didn't get the chance to catch up with in the Wizarding World reunion.
Michael Gambon (Albus Dumbledore)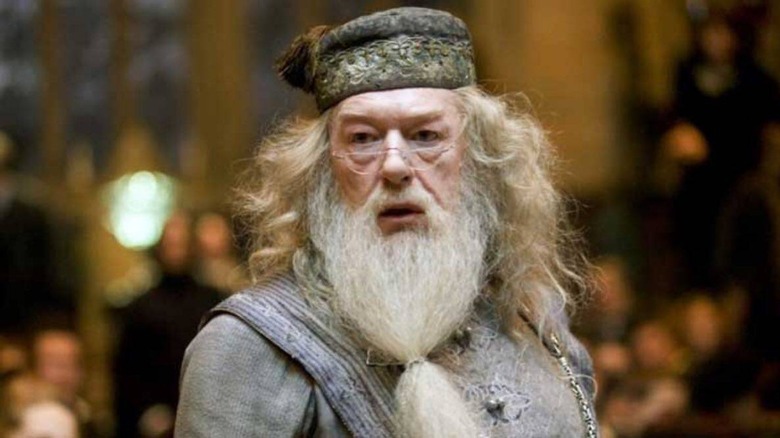 Beyond footage from the films, Michael Gambon is nowhere to be seen in "Harry Potter 20th Anniversary: Return to Hogwarts." Sure, Albus Dumbledore has become a bit of a controversial figure since he first entered Harry's life, but the Wizarding World experience wouldn't be the same without the wise old mentor and his magnificent beard. Gambon starred in several of the Potter films, taking over the role after its originator, Richard Harris, passed away. Potterheads are no doubt familiar with this change from one actor to the other, as there was some debate about Gambon's fiery take on the character, primarily revolving around the delivery of a certain line. Gambon has since gone on to be an even more lovable mentor figure as the voice of Uncle Pastuzo in the Paddington films, and also had roles in the Coen Brothers' "Hail Caesar," and Rupert Goold's "Judy."
Maggie Smith (Minerva McGonagall)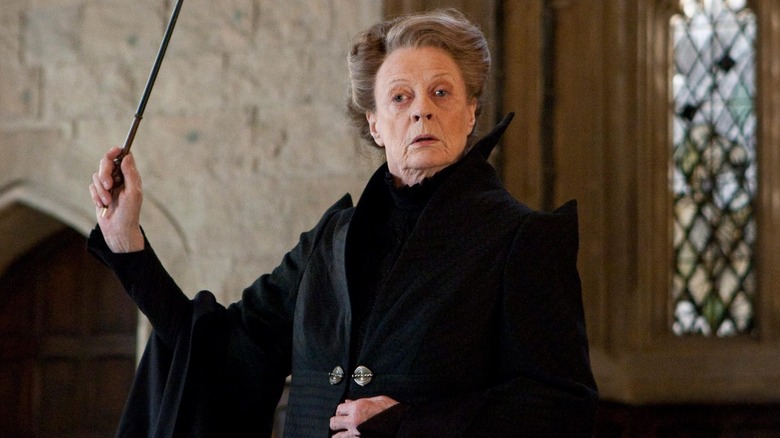 When I nostalgically reflect on the "Harry Potter" movies, especially the magical warmth of the first two, I can't help but picture Minerva McGonagall. So the absence of the inimitable Dame Maggie Smith felt especially notable, given she appeared in all eight films and remains such a memorable addition to the franchise. Professor McGonagall's stern yet kind demeanor feels like a Hogwarts trademark, so revisiting the series without Smith is a real shame. The acclaimed actress no doubt has fascinating stories to share from the set, which would pair delightfully with her decades of experience in the industry.
Maggie Smith's extensive stage and screen career began in the 1950s and has barely slowed down since. Following the Potter franchise, Smith continued her snarky role as Violet Crawley in "Downton Abbey," and later returned to the stage in Christopher Hampton's one-woman play, "A German Life." In 2022, the EGOT winner will star in a film adaptation of the show, as well as "The Miracle Club," a drama also featuring Kathy Bates and Laura Linney.
Robert Pattinson (Cedric Diggory)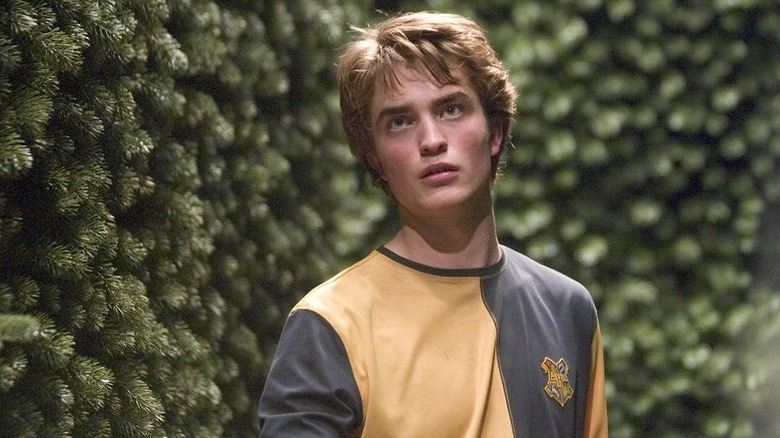 Sadly, Robert Pattinson is also absent from the Hogwarts return. This major movie star only actually appeared in a single "Harry Potter" film — not counting some reused footage in the movie that follows Cedric Diggory's death — but it would've been an absolute joy to hear him reflect on his brief time in the franchise. Pattinson, who went on to star in the rival "Twilight" series, eventually superseded all sparkling expectations and became a Film Twitter indie darling. We've since become well acquainted with his unhinged side, especially when it comes to talking about his past films and projects.
Maybe Pattinson's brutal honesty and gleeful insanity would've been too much for the earnest reunion special … or maybe he was too busy getting into tights for his turn as the Caped Crusader in the upcoming film, "The Batman." Either way, we're sad to report that he did not reunite with his bestie Daniel Radcliffe. On the bright side, we've seen plenty of Pattinson in the years since his Hogwarts arrival and can expect much more of him in the future. Pattinson is known for recent stand-out roles in films including "Good Time," "High Life," "Tenet," and "The Devil All The Time." And until we finally see "The Batman" in full, he's currently known as the most emo Bruce Wayne to ever grace our screens.
Julie Walters (Molly Weasley)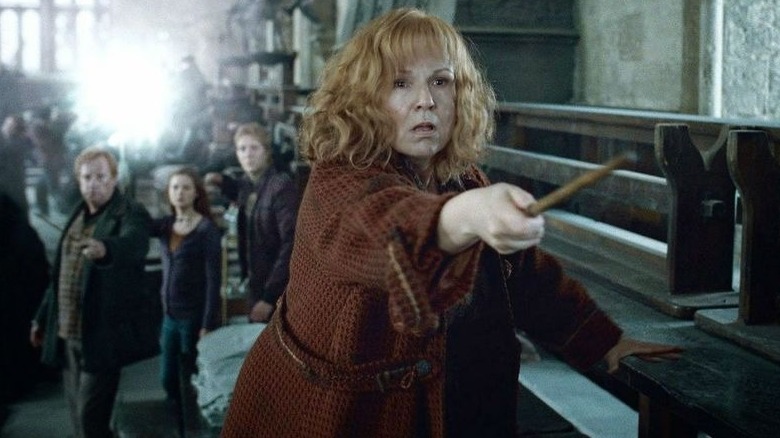 The Weasley reunion was incomplete, featuring just a few of the ginger family members and most notably missing its matriarch, Julie Walters' Molly Weasley. Known for being both immensely kindhearted and occasionally terrifying, Molly was a crucial figure in Harry's life as he was welcomed into the Wizarding World. Plus, she delivers one of the most memorable lines in the entire franchise when everything comes to head in "Harry Potter and the Deathly Hallows Part 2." Since the series ended, the Golden Globe-winning actress has kept busy in various films and limited series until 2020, when she announced her retirement from acting after being diagnosed with stage three bowel cancer (for which she has since gone into remission).
Harry Melling (Dudley Dursley)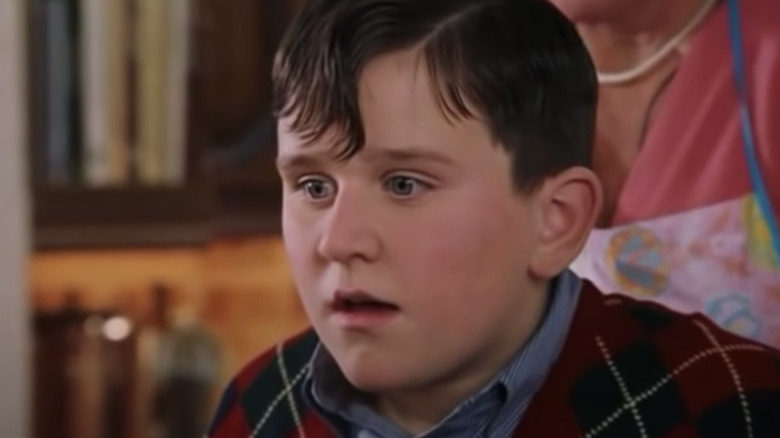 Is it just me, or is Harry Melling everywhere these days? The only place he is distinctly absent from is, apparently, Hogwarts. Melling appeared in several of the "Harry Potter" films as the world's meanest cousin, Dudley Dursley, a child best known for sporting a ridiculous hat and yelling about birthday presents. Since his days starring as a spoiled brat, Melling has been putting in the work to distance himself from the character, in fear of being typecast. In 2020, he told EW:
"I think I was very lucky that I was allowed to move away from Dudley. When you start as a child actor, I think there are certain stigmas you get from that, and I never really wanted to engage in them. I just wanted to continue doing work, and go into drama school as a sort of, not a conscious way of doing it, but maybe a way of bridging that gap.
Melling has since worked with Joel and Ethan Coen on "The Ballad of Buster Scruggs," starred in the Netflix hit series "The Queen's Gambit," and re-teamed with Joel Coen for the much-anticipated film, "The Tragedy of Macbeth." I'd say his Dursley days are very much behind him.
Fiona Shaw (Petunia Dursley)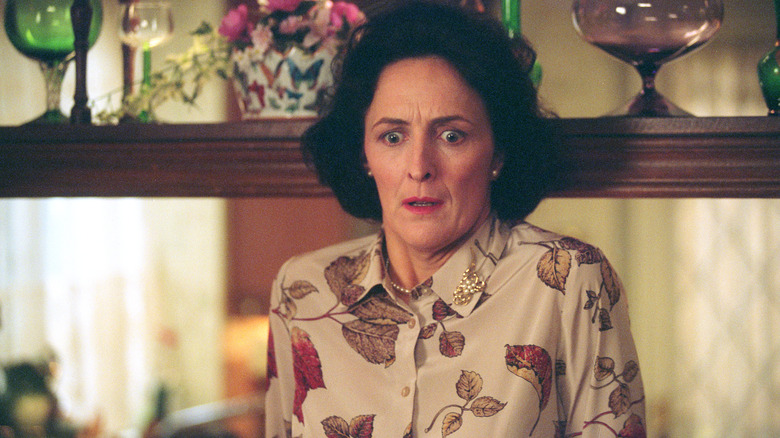 Harry Melling's onscreen mom is also missing from the reunion, robbing poor ol' Daniel Radcliffe of reuniting with Harry Potter's aunt, Petunia Dursley. This is probably for the best, though — the characters may have parted on acceptable terms, but most of Harry's childhood memories of the woman are fairly sour since she reluctantly raised the boy, but treated him terribly all the while. Rough as it is to watch, it's hard not to be thrilled when Fiona Shaw is onscreen. She made Petunia deliciously awful throughout the series. Shaw, a BAFTA winning actress has kept up her illustrious career in both film and TV, most notably in "Killing Eve" and "Fleabag."
Katie Leung (Cho Chang)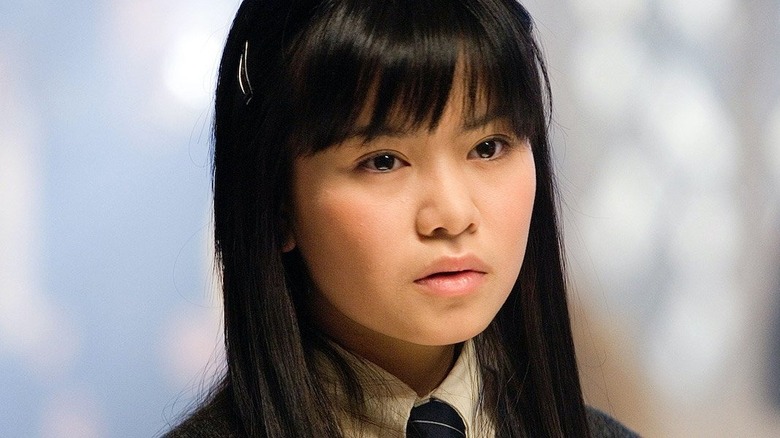 The anniversary special takes some time to unpack Harry's relationship with his eventual wife, Ginny Weasley, but not a minute of time is spent on the Chosen One's first crush, Cho Chang (Katie Leung). It's too bad that Leung is missing from the special because the Harry Potter franchise is long overdue for a reckoning when it comes to her character — whether in the way she goes unexplored in the films or the general controversy surrounding her name, which evoked Chinese stereotypes. But maybe that's the very reason Leung doesn't appear: The actress once teased a Twitter thread that would discuss the Cho Chang controversy, but instead (in light of JK Rowling's transphobia) linked to charitable organizations supporting transgender people.
Leung does get a "Return to Hogwarts" mention from Emma Watson, who cites her alongside other women from the series she is thrilled to have worked with. You might recognize Leung's voice from her most recent role as Caitlyn in the Netflix series "Arcane."
Devon Murray (Seamus Finnegan)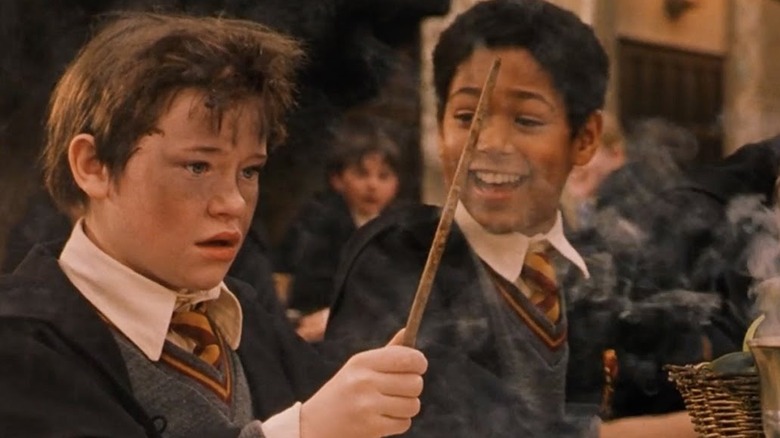 Devon Murray played accident-prone Gryffindor student Seamus Finnegan, another member of the Potter team to have a role in each of the eight films. Seamus hit a few rough patches along the way (re: "Order of the Phoenix") but stood with the Golden Trio when it really mattered, especially when it came to the Battle of Hogwarts. Murray hasn't been much for the big screen since blowing things up in the Harry Pottery finale, and he recently welcomed his first son into the world. But just because he couldn't make it for the special doesn't mean he's leaving HP in the past. On Instagram, Murray shared that he's already introducing his son to the franchise: "20 years of Harry Potter on Christmas Day. Now it's time for the next generation to start his journey in the Wizarding World."
David Thewlis (Remus Lupin)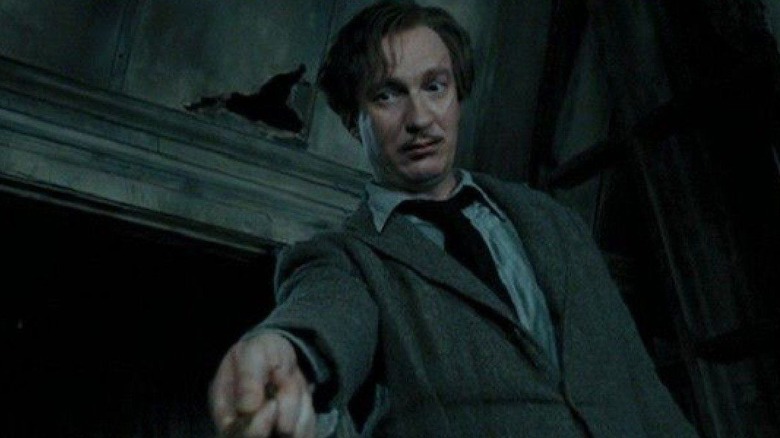 David Thewlis was sorely missed in "Return to Hogwarts," especially when the conversation shifted to the third Harry Potter film, "Prisoner of Azkaban." Introducing both Thewlis's Remus Lupin and the character of Sirius Black (Gary Oldman), this is where the movie franchise finally gets to the fan-favorite Marauders crew. Plus, Harry finally gets a Defense Against the Dark Arts teacher with something positive to offer. Perhaps the best Hogwarts professor we even get to meet, Remus Lupin has an unfortunately short tenure at the school but shows up in later movies to continue guiding Harry towards his destiny. As for Thewlis, he is currently set to star in "Avatar 3," a movie that may or may not be real.
Timothy Spall (Peter Pettigrew)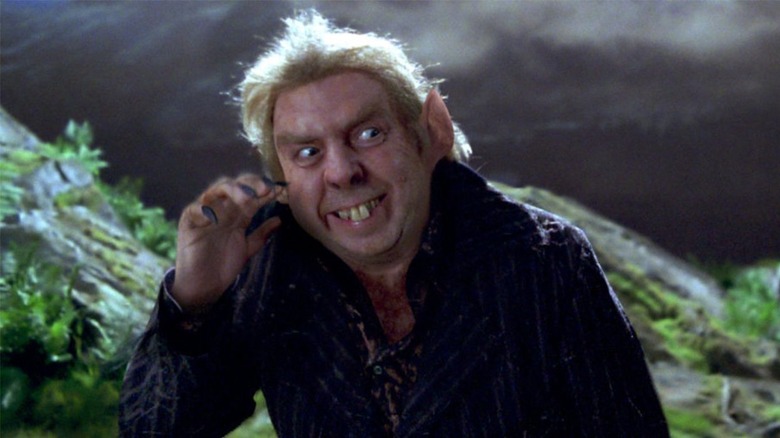 Another member of the Marauders is missing from the reunion special. On one hand, Petter Pettigrew (aka Wormtail) is no one's favorite person given the absolute chaos he causes in the series … but it's hard not to miss Timothy Spall. Spall made the sniveling traitor a difficult character to look away from, even after he transformed from a scampering rat into a treacherous Death Eater. In the years since the Potter saga ended, the BAFTA-winning performer has starred in various films and TV series, most recently appearing in "Spencer," the Princess Diana-based drama starring Kristen Stewart.
Emma Thompson (Sybill Trelawney)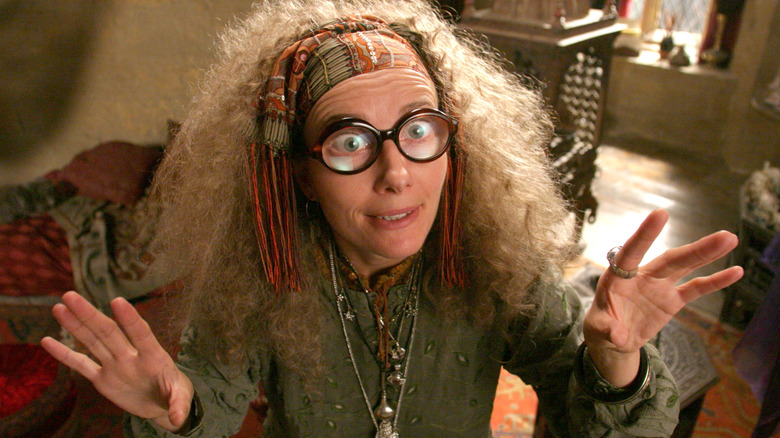 As one of Britain's most acclaimed actresses, Emma Thompson was possibly just too busy for the "Harry Potter" reunion. And in all fairness, her time in the series was pretty brief: Thompson donned some huge glasses and frizzy hair and jumped into the franchise as Professor Trelawney, an unreliable seer who exclusively offered Harry terrifying prophecies. Most of her onscreen time was spent staring into a crystal ball and reading tea leaves, but Thompson still made her performance memorable. The actress recently appeared in Craig Gillespie's "Cruella," and has upcoming roles in "Matilda The Musical," "What's Love Got To Do With It" and "Good Luck To You, Leo Grande."
Warwick Davis (Professor Fillius Flitwick & Griphook)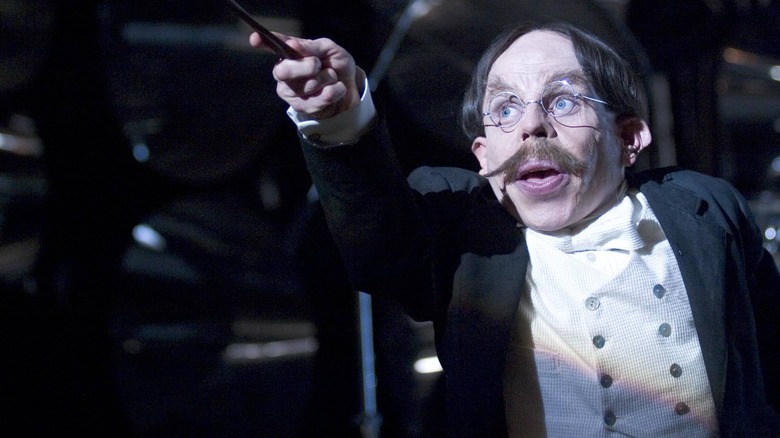 Warwick Davis is a very notable exclusion from the reunion because, in addition to starring in all eight movies, Davis also played multiple roles. He appeared as both Professor Fillius Flitwick ("the best and most knowledgable Charms master alive in the world today") and the much less charming Goblin Griphook, who works at Gringotts Wizarding Bank. Davis got to be ally, friend, and foe to the trio of heroes, as both a Hogwarts Professor and a Goblin who went on to betray them. Since then, Davis has only embraced the sci-fi and fantasy of it all, with continuing roles in the "Star Wars" franchise and plans to return to "Willow," the upcoming Disney+ fantasy series based on the 1988 film of the same name.
David Bradley (Argus Filch)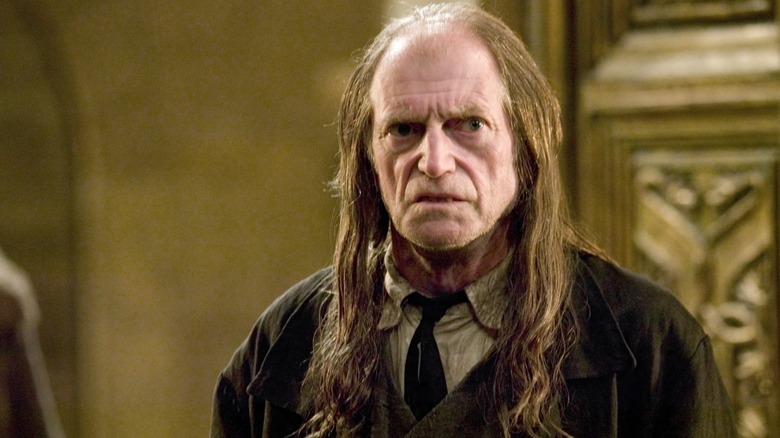 David Bradley has always had a villainous air to him — maybe because I first saw him as the disgruntled Hogwarts caretaker Argus Filch. It probably doesn't help that he went on to play an even more repulsive character a few years later in "Game of Thrones." But Filch was pretty kid-friendly as far as mean adults go, mostly known to the young wizards and witches as an authority figure to avoid … especially for those as prone to trouble as young Harry Potter. But it turns out that Bradley may be leaving his days as a terrifying adult in the past, since his next role is voicing Mister Geppetto in "Pinocchio."
Then again, this adaptation comes from Guillermo del Toro, so who's to say how dark the elderly woodcarver can get?
Jim Broadbent (Horace Slughorn)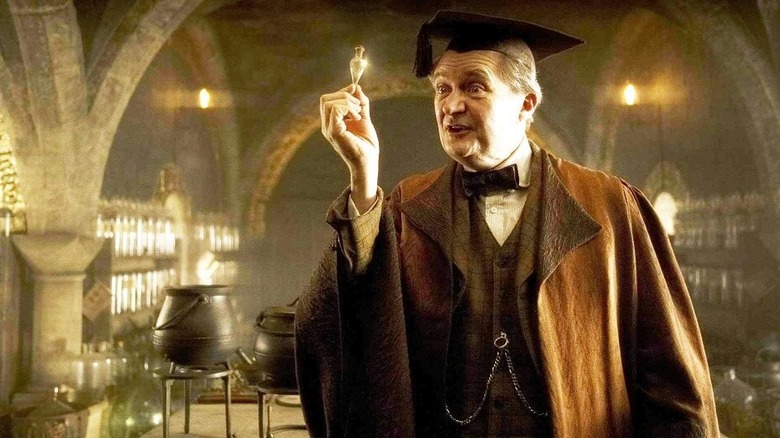 So many Hogwarts staff members and so little time. The reunion special was just under two hours, so of course, not all members of the ever-changing Hogwarts staff got time to reflect. Jim Broadbent joined the Hogwarts crew as the series approached its dark ending, in "Harry Potter and the Half-Blood Prince." He was a Potions professor in Severus Snape's (Alan Rickman) place and later fought alongside his students against Voldemort and his army of Death Eaters. Broadbent, an Academy Award-winning actor, has been very busy since his wizarding days, in films including "Paddington," "King of Thieves," "Ethel & Ernest," and the upcoming title, "The Unlikely Pilgrimage Of Harold Fry."
Brendan Gleeson (Alastor Moody)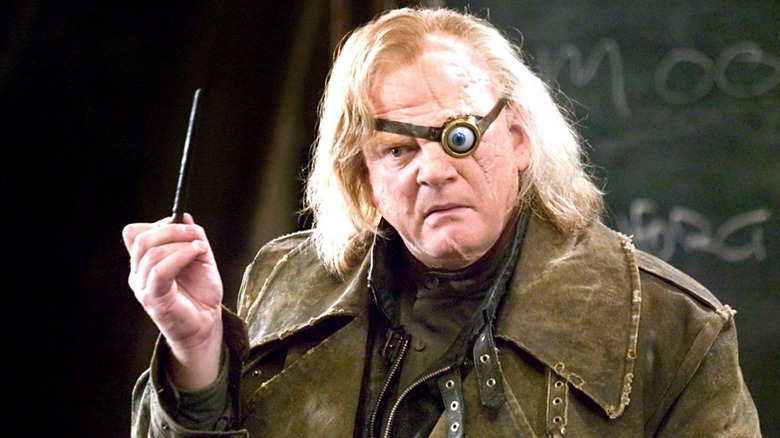 Speaking of missing Hogwarts professors, there's the ever confusing case of Alastor Moody. While we eventually get to spend a brief few scenes with the acclaimed auror, most of his time in "Harry Potter and the Goblet of Fire" is a lie. Another character, Barty Crouch Jr., pretends to be Moody whilst secretly plotting to revive Voldemort. It's too bad Gleeson doesn't stop by the reunion to talk through the process of playing a character who's pretending to be his character. But if you're really craving more Gleeson in your life, you can catch him in "The Tragedy of Macbeth" alongside fellow Potter alum Harry Melling.
Read this next: The 17 Best Kids Movies That Adults Will Also Love
The post The Harry Potter Cast Members We Didn't See in the Return to Hogwarts Reunion appeared first on /Film.