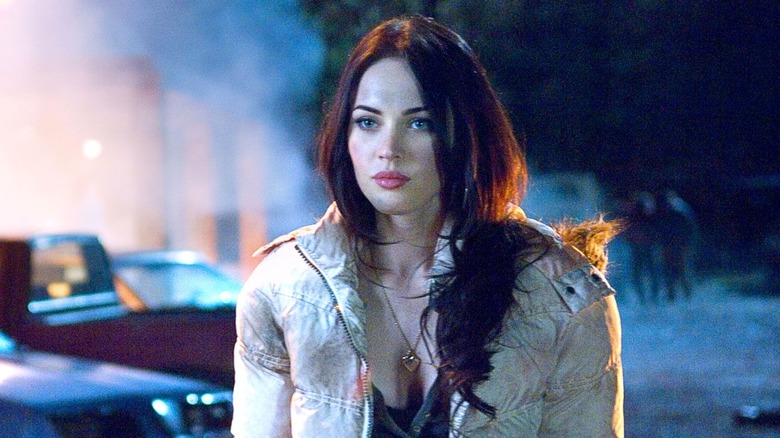 With the arrival of fall, in addition to preparing ourselves for the Halloween season, it's that time of the month to discover a whole host of streaming options soon to be available at our fingertips. Although some of your favorites will inevitably disappear from your favorite streaming service, worry not, there's plenty of choices, both new and old, coming to Prime Video this October.
Whether you need to play catchup with one of 2022's greatest films ("The Northman") or indulge in a wild Darren Aronofsky biblical spectacle ("Noah") before "The Whale" comes out, the streaming giant behind "The Boys" and "A League of Their Own" seem to have all of your bases covered. Here are a few Prime Video selections I feel you ought to check out next month!
Downton Abbey: A New Era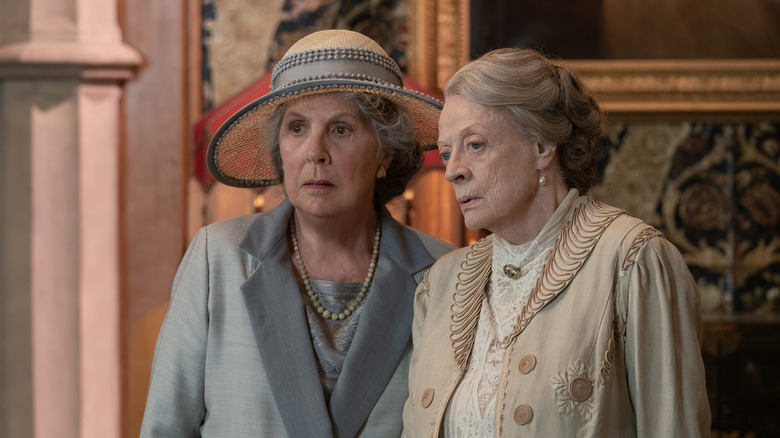 While the winners of the summer movie season are usually VFX-heavy blockbusters, it's always heartening to see an adult drama sneak in among the bunch. In which case, "Downton Abbey: A New Era" is a breezy good time with a killer ensemble with names like Hugh Bonneville, Jim Carter, Kevin Doyle, Michelle Dockery, Hugh Dancy, Dominic West, Laura Haddock, and the great Dame Maggie Smith.
Whether you've seen the series or not, the great thing about "A New Era" is that these characters are so accessible upon meeting them. Within seconds, you're innately aware of their surroundings, their work, and position at Downton. The film is split in twain, as one half of the aristocratic Crawley family travels to the South of France, while the other half find themselves lost in making a silent film as the talkies loom on the horizon.
Stellar production design, vibrant costumes, and a tear-jerking final act make "A New Era" the perfect movie for a cozy night in.
Jennifer's Body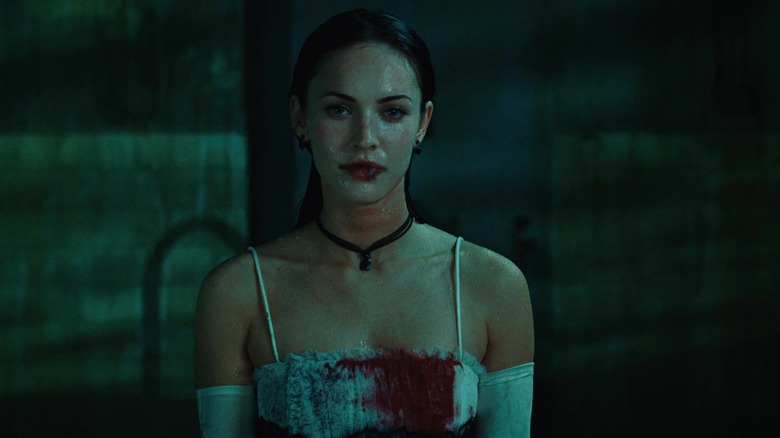 Sometimes the right movie just comes out at the wrong time, and one of the biggest examples of this is "Jennifer's Body." Karyn Kusama's coming-of-rage story was released upon audiences at the tail end of the 2000s to mixed reception – at best. The film's marketing reception focused on solely making Megan Fox appeal to the male gaze, especially when it was released around a time where the online movie community made a living out of disrespecting its lead actor.
As the years passed, "Jennifer's Body" received a major re-evaluation, in addition to Diablo Cody's sharp script. It is now widely considered a darkly funny feminist horror film about many things including, but not limited to, the pressures of high school, queer reckonings, and the long-lasting impact caused by the egotistical brutality of men. In short, it rocks!
My Bloody Valentine (2009)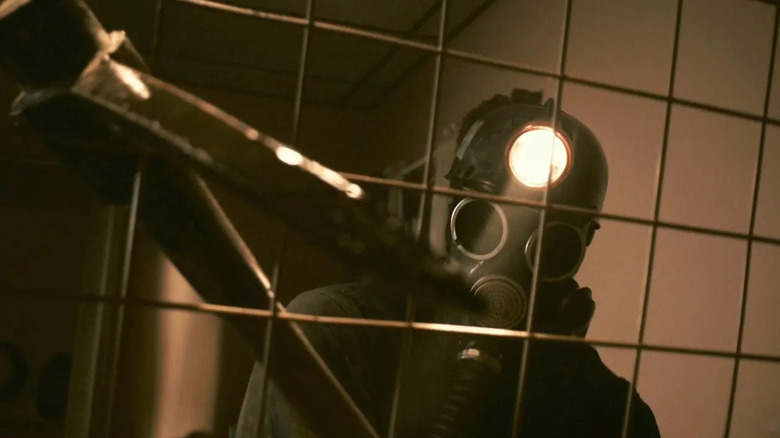 As far as horror remakes go, Patrick Lussier's "My Bloody Valentine" is, well, a bloody good time. About a year after a mine shaft accident in the quaint town of Harmony, a former worker dons a gas mask and goes on a bloody rampage on Valentine's Day, before seemingly dying. But over a decade later, it appears the killings have continued with someone donning the same mask and weapon arsenal, sending Harmony into a state of panic as they try to figure out whether the worker is back from the grave or if someone else has taken up the mantle.
The genre has never really had the best luck with 3D releases, as most of their eye-popping effects at the time have aged rather poorly. But in the thirteen years since the film's release, the 3D of "My Bloody Valentine," whether you actually see it in the format or not, is still pretty effective. If you need any other reason to give "My Bloody Valentine" a whirl, it features "Halloween III" star Tom Atkins in a supporting role, and really, what more could you ask for?
Piranha 3D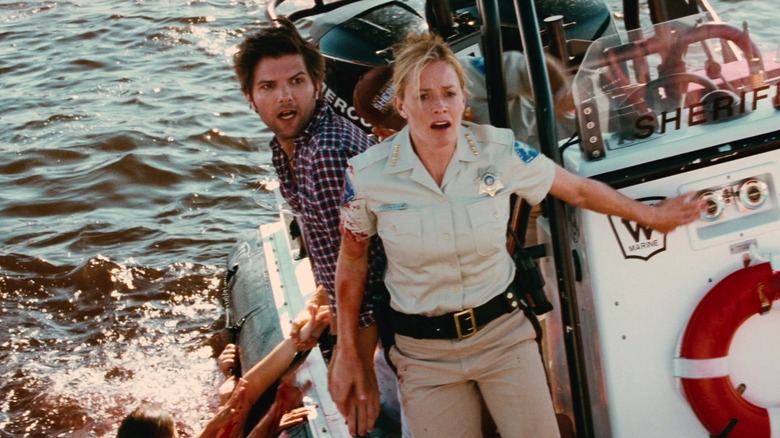 "My Bloody Valentine" may have started out 2009 with an entertaining 3D horror experience, but the release of "Piranha 3D," itself a remake of Joe Dante's 1978 killer fish movie, later that summer was a personal transformative experience. I'd been accustomed to gory horror movies prior, but Alexandre Aja's hilariously brutal summer beach massacre was unlike anything I'd ever seen.
You get your usual round of cocky Spring breakers being devoured by a pack of hungry prehistoric piranha, but the makeup team behind it all is truly something to behold. One minute you're laughing at a partier being attacked, before being horrified by the gnarly result of it. It's relentless.
"Piranha 3D" boasts an amazing cast with Adam Scott, Elisabeth Shue, Christopher Lloyd, Ving Rhames, and Jerry O'Connell. Even Richard Dreyfuss shows up as the film's opening kill, evoking his role in "Jaws." The only difference is that these prehistoric munchers ultimately do what Bruce couldn't.
The Silence Of The Lambs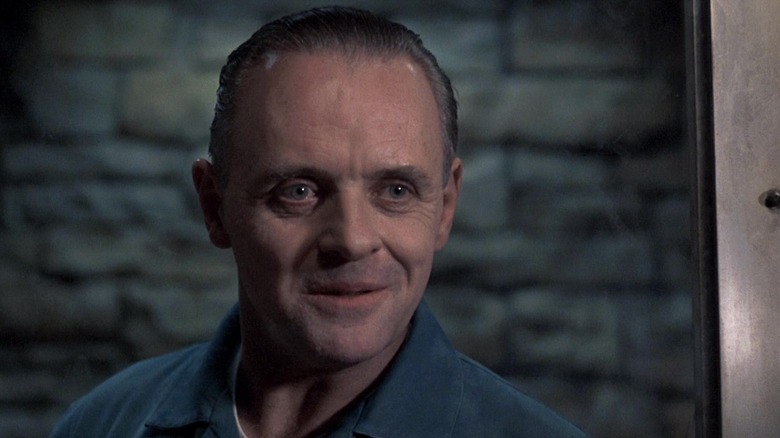 Jonathan Demme's "The Silence of the Lambs" comes with its own set of baggage, namely due to the complicated legacy behind Ted Levine's performance as Buffalo Bill, but even after all of these years, the Best Picture winner is still an incredibly effective and horrifying thriller that still manages to get under your skin.
The psychological battle of wits between Anthony Hopkins and Jodie Foster is riveting. The ice cold glare of Hannibal Lecter makes a wonderful contrast with the evolving gaze of FBI rookie Clarice Starling. With each of their encounters comes a development in their relationship, each one-upping each other through something as simple as a personal secret or dire negotiation mistake. "The Silence of the Lambs" remains a disturbing masterpiece of the human psyche, which contributes to some of the most effective, tense sequences to any '90s horror film.
Movies And TV Shows Coming To Prime Video In October 2022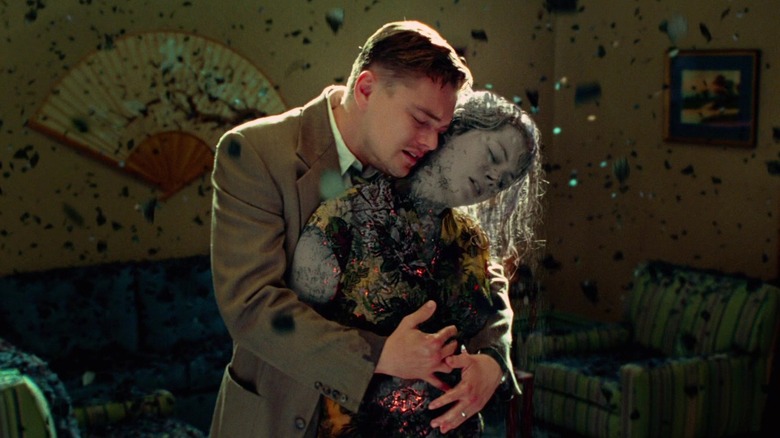 Streaming 10/1/22
. 12 Dates of Christmas
. 13 Hours: The Secret Soldiers of Benghazi
. 7 Days to Vegas
. A Christmas in Vermont
. A Christmas Solo
. A.I. Artificial Intelligence
. Abraham Lincoln: Vampire Hunter
. Ace the Case: Manhattan Mystery
. Advantageous
. Another Time
. Audrey Rose
. Baby Boom
. Babymoon
. Beat Street
. Big House
. Bloodrunners
. Bridesmaids
. Bridge and Tunnel
. Buddymoon
. Burnt Offerings
. Christmas Crime Story
. Colewell
. Colors of Heaven
. Cosmos
. Cyrus
. Dark Crimes
. Daylight Savings
. Dickie Roberts: Former Child Star
. Edward Scissorhands
. End of Sentence
. Falcon Song
. Fire in the Sky
. For Colored Girls
. Get Shorty
. Going to Brazil
. Hackers
. Hal King
. Hannibal
. Hearts and Bones
. Heaven Can Wait
. Hellbenders
. Hickey
. High-Rise
. Hit By Lightning
. Hondo
. Hostel
. Jennifer's Body
. Just Married
. Land of the Lost
. Last Holiday
. Law Abiding Citizen
. Leaving Las Vegas
. Love Dot Com
. Magnum Opus
. Mags and Julie Go On A Road Trip
. Man on Fire
. Mariah Carey's All I Want For Christmas Is You
. Murder Bury Win
. My Bloody Valentine (2009)
. My True Fairytale
. No Alternative
. Nothing Like the Holidays
. Nowitzki: The Perfect Shot
. Panic
. Patriot Games
. Piranha 3D
. Ryde
. Santa Claus: The Movie
. Seabiscuit
. Shane
. Shanghai Knights
. Shutter Island
. Shuttlecock
. Snow White and the Huntsman
. Social Animals
. Source Code
. Summer Rental
. Supports the Girls
. Swing Vote
. Teen Wolf
. Teen Wolf Too
. The Curious Case of Benjamin Button
. The Devil Inside
. The Dictator
. The Divorce Party
. The Dustwalker
. The Forbidden Kingdom
. The Harimaya Bridge
. The Hot Chick
. The Hundred-Foot Journey
. The Purple Rose of Cairo
. The Silence of the Lambs
. The Thomas Crown Affair
. The Unraveling
. The Woman in Red
. Two For Joy
. Tyler Perry's Madea's Family Reunion
. Tyler Perry's Madea's Family Reunion – The Play
. Universal Soldier: Day of Reckoning
. Universal Soldier: The Return
. Up in the Air
. Valentine
. Vanilla Sky
. Venus and Serena
. Vice
. Vincent and Theo
. Visoneers
. Wall Street
. Water in a Broken Glass
. Winchester
. Without A Paddle: Nature's Calling
. You're in Charge
. Zack and Miri Make a Porno
Streaming 10/6/22
. Bring it, Ghost – Season 1
Streaming 10/7/22
. Catherine Called Buddy
Streaming 10/9/22
. Noah
Streaming 10/11/22
. Family Camp
. The Northman
Streaming 10/19/22
. May I Help You – Season 1
Streaming 10/20/22
. American Horror Story – Season 10
. Torn Hearts
Streaming 10/21/22
. Argentina, 1985
. Modern Love Tokyo – Season 1
. The Peripheral – Season 1
Streaming 10/22/22
. Hush Hush – Season 1
Streaming 10/24/22
. Blacklight
Streaming 10/28/22
. Downton Abbey: A New Era
. Run Sweetheart Run
. The Devil's Hour
Streaming 10/31/22
. Unhuman
Read this next: The 13 Best Comedy Shows On Amazon Prime Right Now
The post The Best TV Shows & Movies Coming to Prime Video in October 2022 appeared first on /Film.