The French Connection
William Friedkin's breakthrough 1971 hit, a gritty fact-based crime thriller starring Gene Hackman as New York detective Popeye Doyle, is the highlight of an evening honoring the director, who died in August at 87. Friedkin and his star each won Oscars for this hard-charging movie, culminating in one of the most harrowing car chased put on film. Followed by 1985's underrated To Live and Die in L.A., starring future CSI lead William Petersen and John Pankow as Secret Service agents on the trail of counterfeiter Willem Dafoe. Overnight, Friedkin's 1970 adaptation of the groundbreaking play The Boys in the Band (12:15 am/11:15c) features actors from the original New York stage production.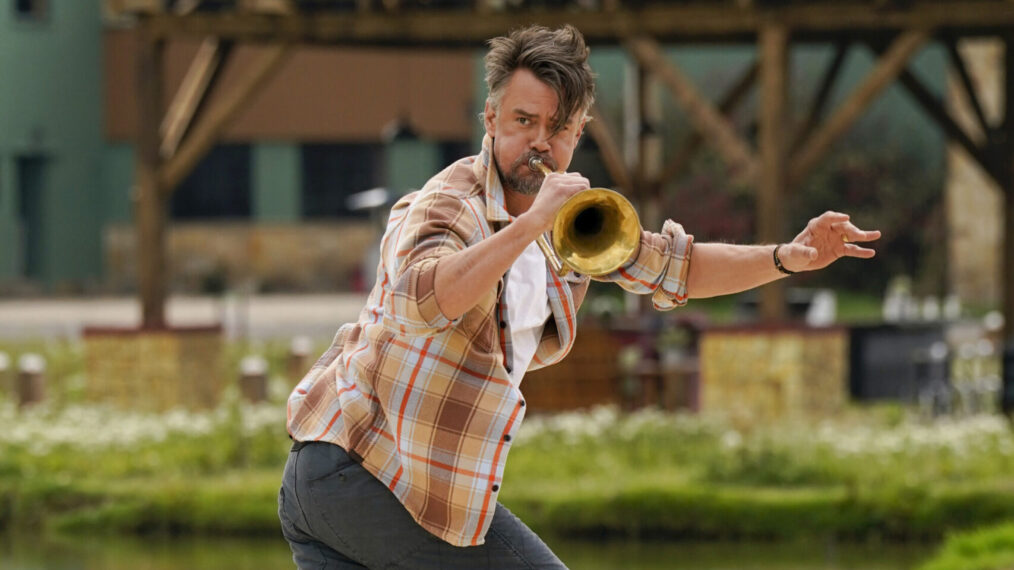 Buddy Games
Since there won't be much of a fall season on the broadcast networks this year, maybe a competition show that everyone involved compares to summer camp makes sense. Josh Duhamel is the gung-ho host and executive producer who isn't above taking a mud bath to show his support for the six teams of longtime friends and/or co-workers participating in this harmless, upbeat contest. Inspired by Duhamel's own 2020 movie of the same name, Buddy Games sets six diverse teams—ranging from Oklahoma buddies and pageant queens to Team Pride and Chicago's Finest (police)—on wacky, physical and mental challenges, with a $200,000 grand prize on the line. Things only get serious for the lowest-ranking team, who each week will need to send one of their friends home.
Thursday Night Football
In a week of predictably huge ratings for NFL games, the Thursday night franchise kicks off its 16-game regular season schedule with a matchup of last season's NFC Division champs, with the Minnesota Vikings facing the Super Bowl runner-up Eagles in Philly's home opener. Pre-game coverage begins at 7 pm/ET.
Star Trek: Lower Decks
With promotion comes responsibility, and on Trek's delightful animated comedy, newly minted Lt. Junior Grade Brad Boimler (Jack Quaid) struggles with sharing the burden with the ensigns who accompany him on a typically calamitous away mission, his first in command. They've landed on a utopian planet controlled by an ancient environmental computer that's in need of a system upgrade after some 6 million years. The reboot has issues which is where the explosive fun begins. Back on the Cerritos, the other new lieutenants think they're being hazed when put on a mind-numbingly mundane and repetitive task.
INSIDE THURSDAY TV: