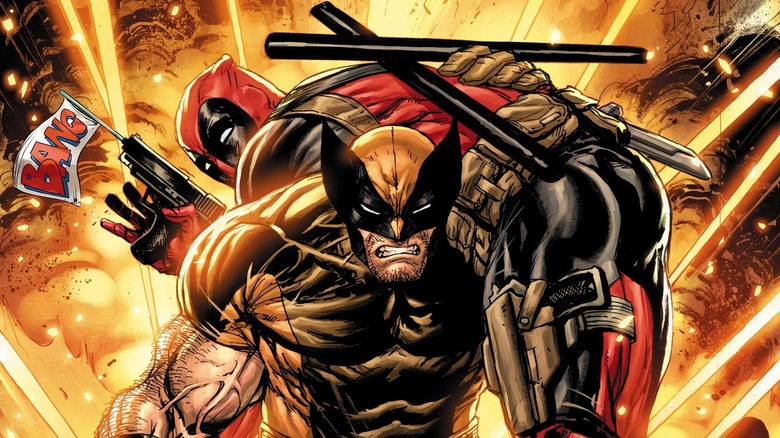 (Superhero Bits is a collection of stories, updates, and videos about anything and everything inspired by the comics of Marvel, DC, and more. For comic book movies, TV shows, merchandise, events, and whatever catches our eye, this is the place to find anything that falls through the cracks.)
In this edition of Superhero Bits:
Marvel is pushing for lots of Oscars this year.
Gal Gadot updates on "Wonder Woman 3."
A new look at "Peacemaker."
Wolverine and Deadpool are teaming up again.
Naomi Trailer
Another day, another new trailer for The CW's "Naomi." The network (which is currently in the process of being sold) has been pushing the new DC series, which comes from Ava DuVernay, pretty hard this last week. That makes sense, as it debuts on January 11 and they want to get awareness up. For those who are still a little unsure or on the fence, this brief spot may help push you one way or the other. (But probably not.)
Blade Movie Reboot Writers Shares BTS Meeting With The Team
Writer Stacy Osei-Kuffour ("Watchmen") is tasked with penning the new "Blade" movie reboot that will star Mahershala Ali ("Moonlight") in the lead role. While updates have been few and far between, the writer recently shared the above image of a recent meeting with the creative team to her Instagram Stories. We can see Marvel Studios head honcho Kevin Feige is present, as is director Bassam Tariq and Ali.
For now, the movie remains without a release date but it seems like things are ramping up and heading in the right direction. Expect to learn more in the coming months as the team races towards production.
New Look At The Batman Suit
Rolling Stone recently published a list of the most anticipated movies of 2022 and, to the surprise of nobody, "The Batman" made the list. To go along with said list, the publication shared a brand spanking new image of Robert Pattinson in the Batsuit, which you can check out in the Instagram post above. The movie, directed by Matt Reeves, hits theaters on March 4, 2022.
Sebastian Stan Isn't Sure When He's Returning As Bucky In The MCU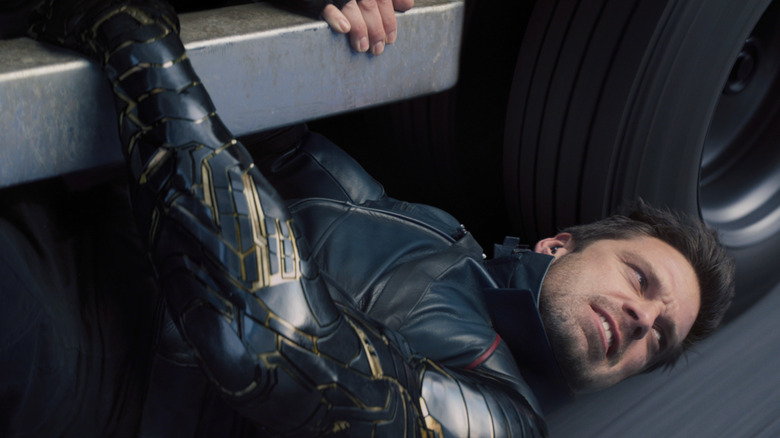 Sebastian Stan has been Bucky Barnes for more than a decade in the MCU, and he got some proper time to shine in last year's "The Falcon and the Winter Soldier." Speaking with Comicbook.com while promoting his new movie "The 355," the actor revealed that he has no idea when he's going to suit up as Bucky again.
"I don't, I really don't. I haven't known that for ten plus years, I always am very happy when I get to live another day, hopefully before I get too old. We'll see, anything is possible."
It's no secret that Marvel Studios likes to keep things, well, secretive, so Stan may well be telling the truth here. The fact remains that, even if he did know something we don't know, he probably couldn't tell us anyway. But if we're going with Vegas odds, look for him to turn up in "Captain America 4" alongside Anthony Mackie's Sam Wilson.
Wonder Woman 3 Likely Films In 2023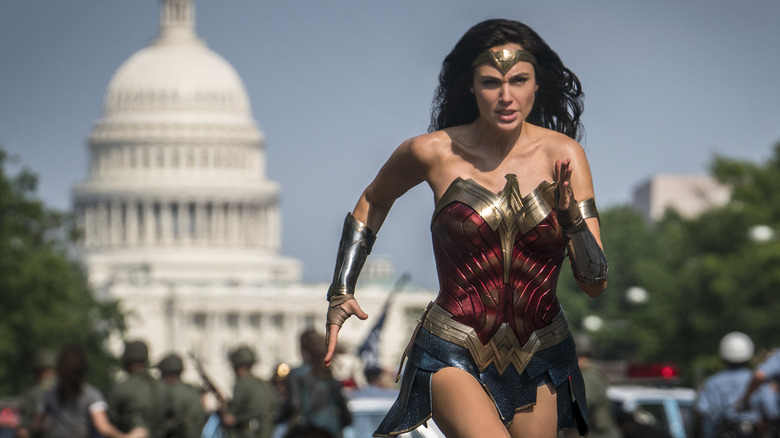 Gal Gadot is set to reunite with director Patty Jenkins for "Wonder Woman 3," marking the third collaboration in the franchise between the star and filmmaker. In a recent conversation with InStyle, Gadot revealed that the movie will "probably start in a year and a half or so" in terms of filming. That means Warner Bros. will seemingly begin production in 2023, which would most likely put the movie in theaters sometime in 2024. In short, we've still got a little while to wait for this one, DC fans.
Peacemaker Clemson Murn Featurette
With DC's "Peacemaker" set to arrive next week, the marketing push has really kicked up. As such, today brings a new featurette that focuses specifically on Chukwudi Iwuji's Clemson Murn, who will be working with John Cena's title character this time around. James Gunn, of "The Suicide Squad" and "Guardians of the Galaxy" fame, wrote and directed the series, which debuts January 13 on HBO Max. Be sure to check out the featurette for yourself above.
Black Widow And Eternals Getting Major Oscars Push From Disney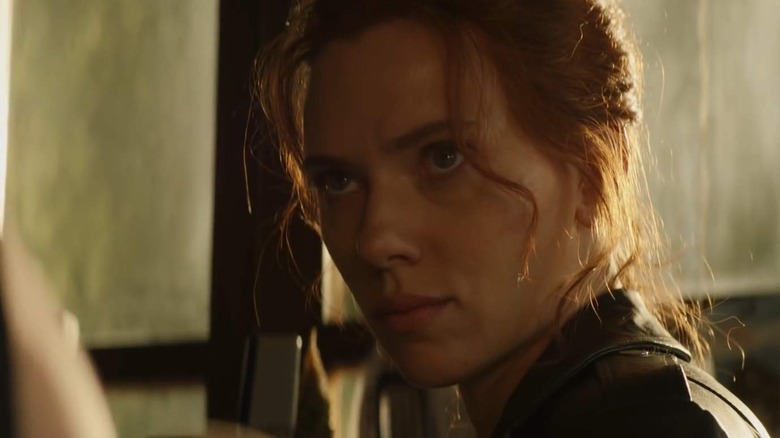 As reported by Heroic Hollywood, Disney is taking two of its biggest blockbusters of the year and putting them squarely in the awards season conversation. Both "Black Widow" and "Eternals" are getting major pushes for Oscar nominations by the studio, similar to what Sony is doing with "Spider-Man: No Way Home." Marvel's "Black Widow" is being pushed in virtually every major category, with the studio looking to secure Scarlett Johansson and Florence Pugh acting nominations, among many other recognitions from the Academy. Similarly, despite earning mixed reviews, director Chloe Zhao's "Eternals" is being pushed in just about every major category, including Best Picture. It should be noted that Zhao's "Nomadland" took home the top prize at last year's Academy Awards. We'll see if the MCU can actually pull off any major nods next month.
Wolverine #20 Brings Deadpool To The Party
Lastly, Marvel has revealed that "Wolverine" #20 from Benjamin Percy and Adam Kubert is going to kick the current run on the title into high gear. What does that mean, exactly? That remains somewhat unclear, but, as we can see in the above artwork, we know for sure that Deadpool is coming along for the ride, and good things often happen when these two characters get together (with the exception of "X-Men Origins: Wolverine"). A logline for the upcoming run reads as follows:
Deadpool was the king of Staten Island — now he wants to be an honorary citizen of Krakoa. Wolverine just wants him to shut up. But when Deadpool uncovers a dangerous plot that could mean doom for the mutants' safe haven, it's going to take a titanic team-up of the Best There Is and the Merc with a Mouth to quell the threat. But that doesn't mean Logan has to like it. Featuring Wolverine and Deadpool at their most savage plus the return of a fan-favorite X-character to the Krakoan era!
"Wolverine" #20 hits shelves on April 20.
Read this next: The Best Movies Of 2021
The post Superhero Bits: Marvel Oscar Campaigns, Wonder Woman 3 Update & More appeared first on /Film.