The forty-third episode (Apple Podcasts link here and Spotify link here) of Strangers on the Internet with co-host and psychologist Michelle Lange features an exclusive interview with comedian Allison (Alli) Goldberg.
Once named one of the top 10 funniest women in NYC by Time Out NY, the now-Los Angeles based performer delights her public both on the stage and on the air. A friend of previous SOTI podcast guest Talia Lerner, Alli tells Michelle and myself why dating provides such fertile material for her work from her matchmaking live comedy show "Love Isn't Blind" to her "How to Break up by Text" performances (the latter will soon be released as an audio show with celebrities reading the texts out loud and experts analyzing them!).
Come hear how Alli's worst online date ever was with a fellow Yalie who was in the middle of convincing his former lover to have an abortion, why it's tricky to find the right male contestants for her matchmaking show, and what her philosophy is to overcome fears about any creative endeavor.
Note: Alli invites folks in any U.S. city to sign up to be on "Love Isn't Blind" here, with special encouragement currently for Seattle contestants!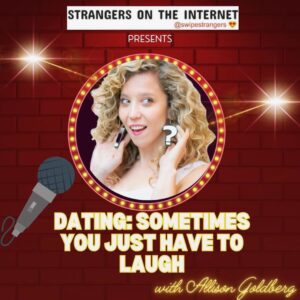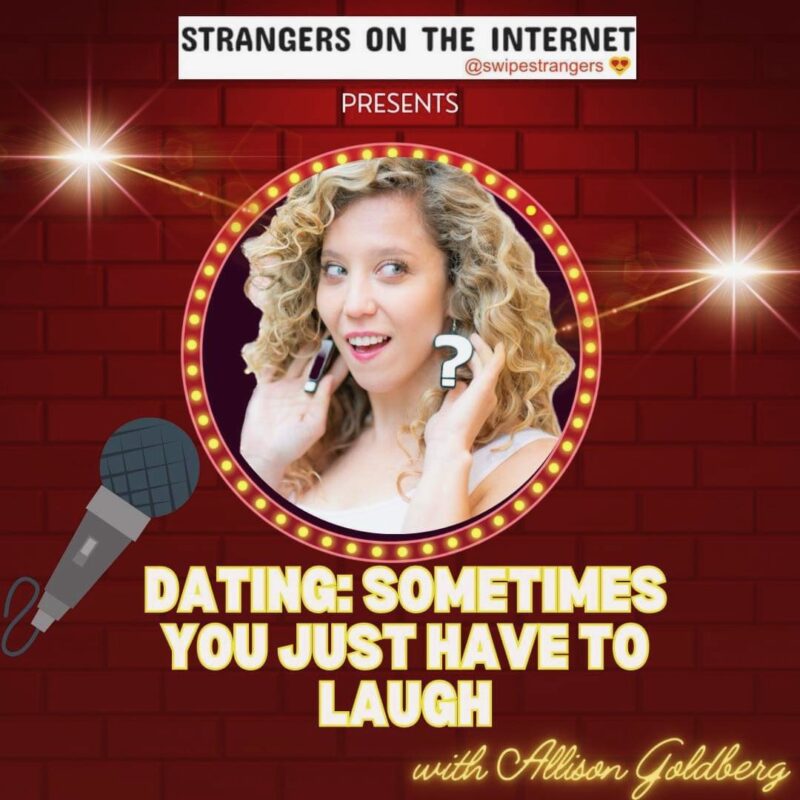 The post "Strangers on the Internet" Podcast Episode 43: Exclusive Interview with Comedian Allison Goldberg appeared first on Reason.com.