Screengrab via Warner Bros.
While we'd already predicted that Shazam! Fury of the Gods would flop, seeing it come true a mere day after its release in theaters is brutal. Fortunately, director David F. Sandberg is taking this in his stride, revealing that he already knew this would happen.
Meanwhile, The Mandalorian showrunners tease fans that season 3 is going to feature a number of surprises. It's not going to beat Luke Skywalker himself showing up to defeat the villains at the end of the season 2 finale, but you might still find it reassuring to know that Jon Favreau and Dave Filoni know how to keep their audience entertained.
Check out these beats and more in today's sci-fi roundup down below.
Tom Cruise gives The Flash a sizzling review, so now the entire internet is holding its breath in anticipation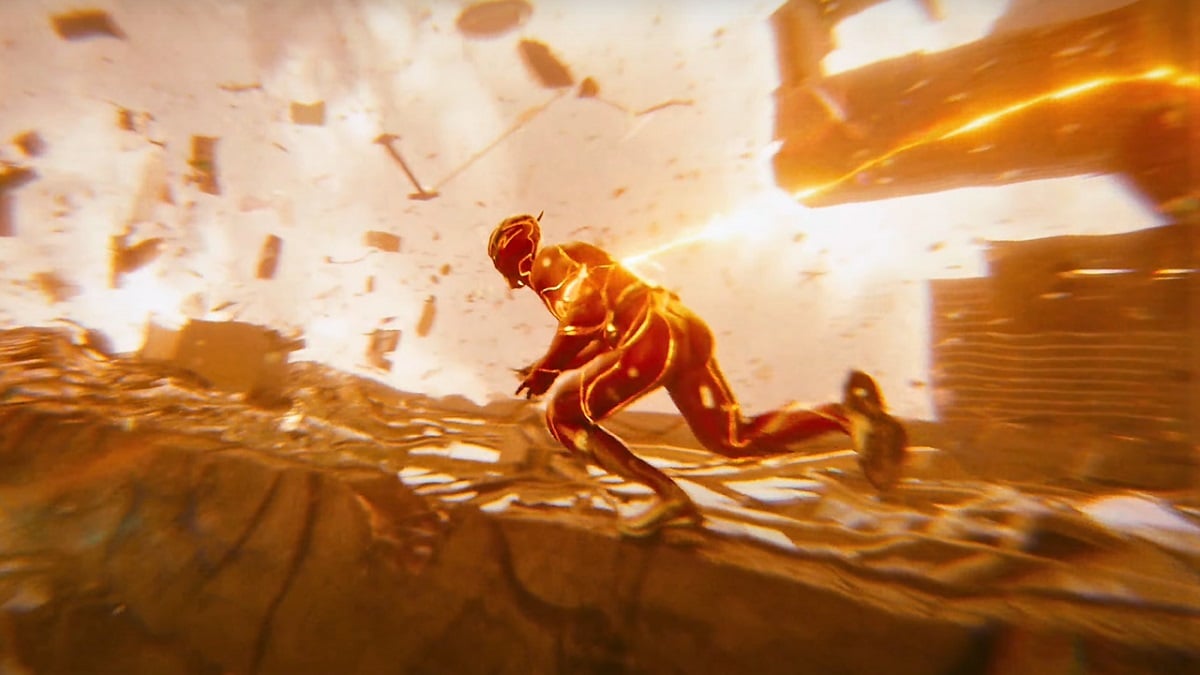 You may dislike Tom Cruise for some of his real-world associations, but you can't deny the man has essentially presided over some of the greatest action flicks in the past two decades. He even nonchalantly saved cinema through Top Gun: Maverick in 2022, so he has more than earned his fair share of say in what is and isn't a good film. Well, it seems the box office dominator loves The Flash and says it's "everything you want in a movie." You heard the man, now get ready to pre-order those opening weekend tickets.
The Mandalorian season 3 is going to incorporate surprises into every episode, the showrunners tease
The Mandalorian season 2 went all out with those surprise cameos and twist reveals, not only resurrecting Ahsoka Tano but also bringing back the legendary Luke Skywalker after his exploits in Return of the Jedi. The ongoing third season is going to have a difficult time topping the swirling chaos of awesomeness that was season 2, but according to the showrunners, you can still expect a surprise reveal in every episode.
"We like to have surprises," Jon Favreau explained to the official Star Wars website, per ComicBook.com. "We like to have something revealed each episode. I like when everybody tries to see it at the same time and then talks about it and reacts to it, and discusses it. Tries to guess what's happening next. That's part of the fun of serialized storytelling. We want to make sure that each week a new piece of information comes out and that maybe things resolve in an unexpected way, but in ways that feel justified and emotionally resonant, and character-based. Look, we just hope that people enjoy this new set of stories. I certainly am enjoying doing what I'm doing here. Hopefully, we can do it for a long time."
Shazam! Fury of the Gods director knows the movie is a box office bomb and accepts it
After a troubled promotional campaign, Shazam! Fury of the Gods opened to middling reviews and a mixed reception from the audience. That, combined with the overall fatigue of cinemagoers towards the superhero genre, has turned the premiere into a disaster, with the movie's opening projections now putting the gross somewhere around the $30 million mark. David F. Sandberg is well aware of this fiasco, though, and has called this defeat inevitable. "It's not like this comes as a surprise," he wrote yesterday. "I saw where this was heading a long time ago. I'll be alright though. I got paid all my money upfront."