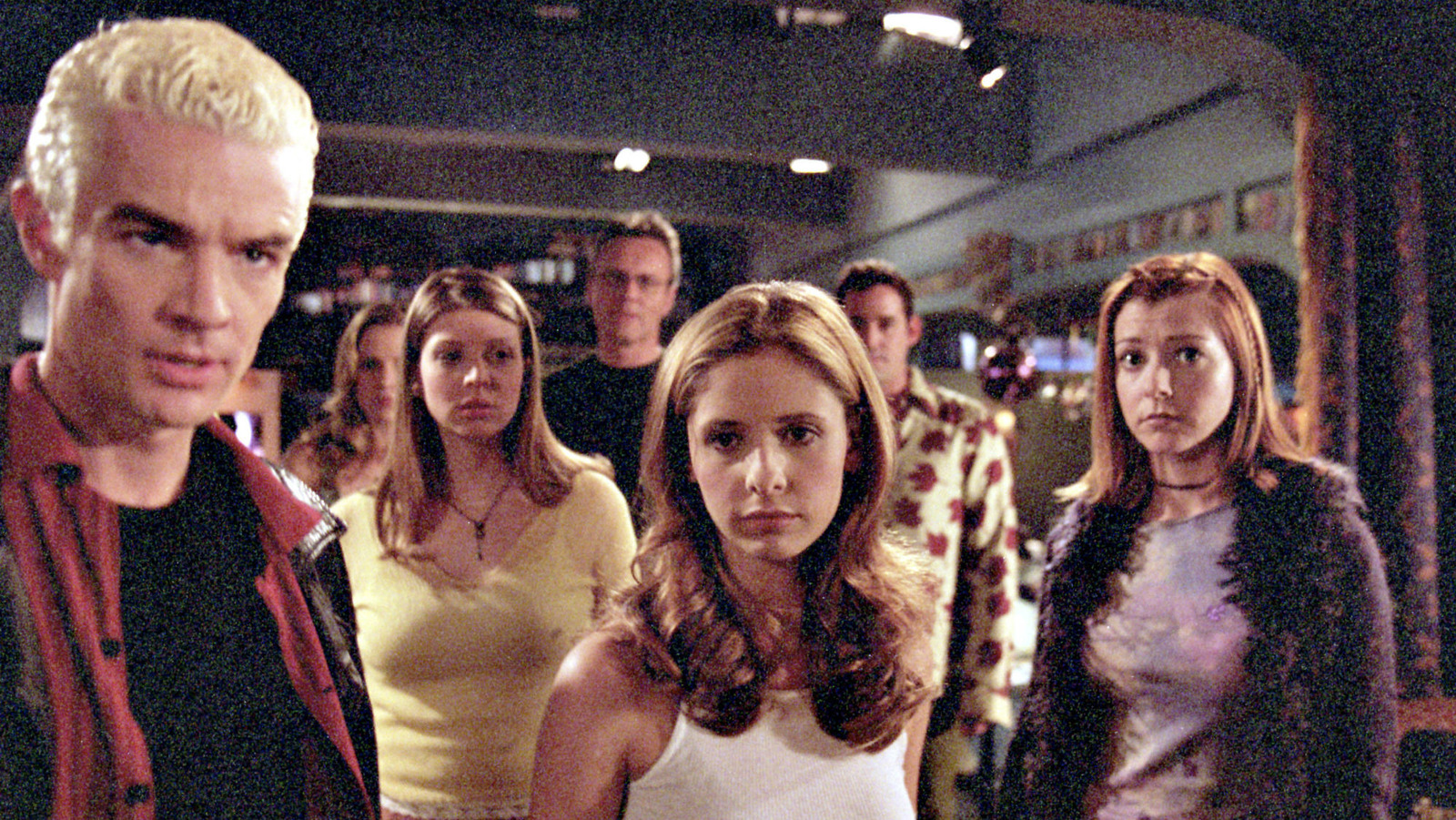 Spike was so cool, in fact, that it invited criticism of the series. People outside the loyal fanbase were concerned that by introducing a charismatic character like Spike while Buffy was already dating a vampire and the line had already been blurred, the show was suggesting that demonic and dark things like Spike were just plain awesome.
"To his credit, I think Joss [Whedon] does not believe that evil is cool," Marsters continued. "He thinks that evil is laughable. And I agree and that's why his vampires were hideously ugly when we bite someone because he doesn't want that to be a sensual kind of shot."
But it wasn't just Spike's edgy attitude that appealed to fans — it was his sensitive side. The vampire's uncharacteristic fondness for his ailing partner-in-crime, Drusilla (Juliet Landau), drew a lot of viewers into his corner. But controversial series creator Joss Whedon wasn't actually interested in playing up Spike's softie schtick. In fact, he even had to be convinced to introduce Buffy's first vampiric love interest, Angel (David Boreanaz). Marsters said:
"I don't think that Spike was designed to be a romantic character. I remember when after a couple episodes, the fan reaction was that I was a romantic character. Joss backed against the wall and said, 'I don't care how popular you are, kid. You are dead. You are dead, you hear me?' I was just like, 'It's your ball dude. Like whatever, just don't kill me now. Just give me the five episodes. I'm poor."'
Despite his insistence that Spike would get killed off, even Whedon was unable to deny the overwhelming adoration for him. This plan could also explain why Spike restrains himself to a wheelchair for a long stretch of several episodes mid-way through season 2, to account for his underwhelming involvement in episodes that were already written.