via Marvel Studios
For all of its innovation and inspiration, the Marvel Cinematic Universe – much like any long-running and successful franchise – has its favorite set of tropes and trappings that it loves to lean into maybe a little too often, and not even otherwise-unique entries into canon like Moon Knight are safe.
The Disney Plus series won widespread critical acclaim for its intriguing approach to the mythology, with audiences unfamiliar with the iconic cult favorite superhero being instantly won over by Oscar Isaac's phenomenal multi-layered performance, some fascinating twists on the standard MCU setup and execution, and the unpredictability that defined the show from first to last.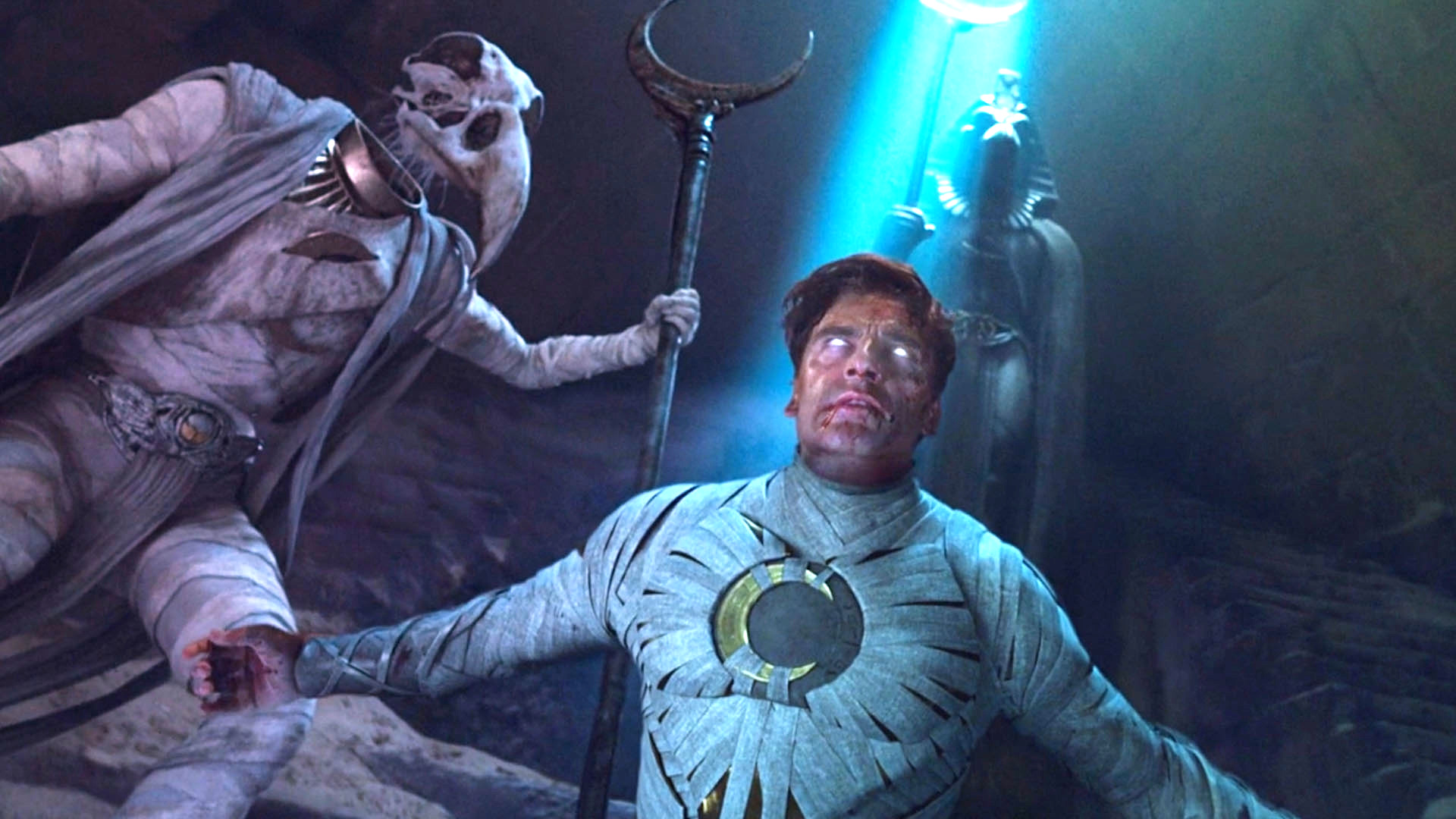 However, it ended up going full-blown Marvel Studios in the final episode after the designated box for "huge CGI showdown that features citywide carnage and explosive visual effects" was ticked, even though it didn't really need to be. Obviously, Moon Knight was excellent on the whole, but going down the standard MCU route still remains a source of frustration.
In fairness, Shang-Chi and the Legend of the Ten Rings suffered from the exact same thing, with Simu Liu riding a questionably-rendered dragon and battling all sorts of demons feeling ill-at-ease when viewed alongside everything else that had happened up until that point. Sometimes, Kevin Feige and his cohorts just can't help themselves, but there's a very strong case to be made that Moon Knight's finale would have landed a lot better had it not engorged in size just for the sake of a spectacular final showdown.
About the author