Mahabharat has got great significance in Hindu mythology and many films were made against the backdrop of this epic which went on to create history. Matsya Kaand, an MX Original series that is streaming now on popular digital platform MX Player is another addition to the stories that got inspired by Mahabharat.
Synopsis
A conman Matsya Thada (Ravii Dubey) targets his stepfather for the atrocities committed by him against his mother. Due to an action under the fit of rage, he was imprisoned where he learns all the tricks and befriends Panditji (Piyush Mishra) who shows him the path like Lord Krishna in Mahabharat to accomplish his mission.
As directed by Panditji, the first stop of Matsya was to topple the empire of betting badshah Suri (Rajesh Sharma) in Meerut which he pulls off successfully with the help of Raju (Madhur Mittal), the local cable operator, and Urvashi (Zoya Afroz), the magician. This ignites the interest of ACP Tejraj Singh (Ravi Kishan) who chases Matsya ensuing an interesting cat and mouse game.
The next stop was Jaipur where Matsya tricks the Millionaire brothers Sunil Ajmera (Naved Aslam) and Anil Ajmera (Danish Pandor) into his fold but Tejraj continues to breathe down his neck creating more trouble. Now Matsya has to choose the way out and he had only two options left in the end. What are those options and who is going to win in the end is the remaining story of Matsya Kaand.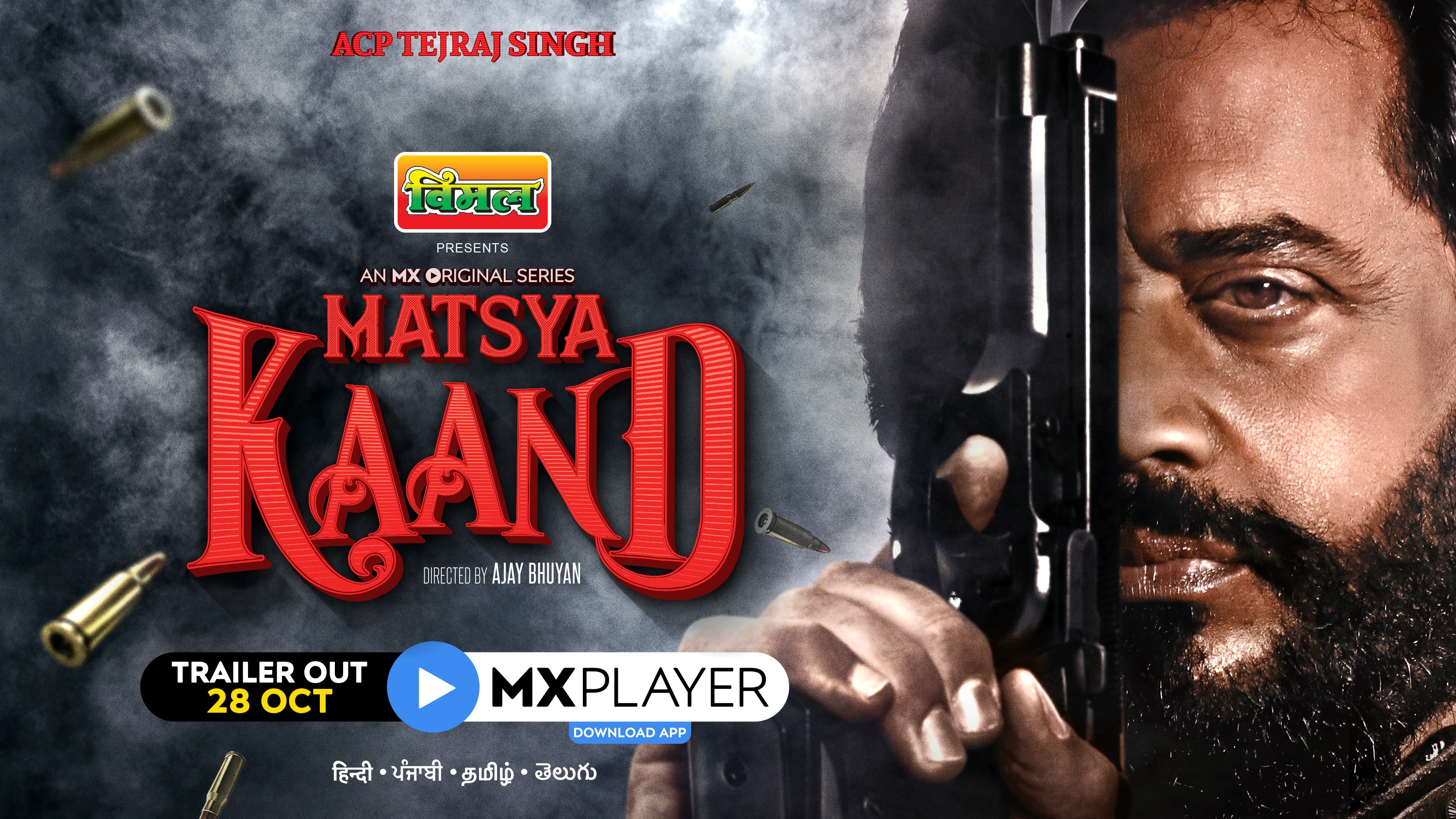 Performances
Though Ravi Dubey was the actual anti-hero of the series, it was Ravi Kishan who shines in a convoluted policeman character. He looked more like a thug than a policeman and he proved to be an asset to the whole series with his impeccable performance.
The hard work put in by Ravii Dubey gets reflected by the several characters donned by him with great variation and precision. He looked fit and fabulous in all the characters with a performance that remains as his career-best.
Rajesh Sharma has added more spice to the plot and his performance was another indication of his versatility which he proved once again with the character of Suri.
Surprise additions are Zoya who not only looked charming but has done a commendable job and Madhur who was also equally good in a character that was very critical in the story.
Shrikant Verma as Vinod steals the show and got all the attention diverted to him with that final twist and he too succeeded in giving out a remarkable performance in the role of a cop which he must be playing for the umpteenth time.
Naved Aslam, Danish Pandor, Ritvik Sahore as young Matsya, Girish Sharma as Bunty, and Divakar Dhyani as Jhajjar Singh were the other actors who deserve a special mention.
Behind the scenes
Firstly, full credit should be given to the director Ajay Bhuyan for making a clean and neat series without any sleazy scenes or skin show though there was ample opportunity to include them.
The story writers Namesh V Dubey, Shiv Singh, Tejpal Rawat, and Debu Purkayastha have managed to compile an appealing plot with some interesting scenes and twists. But the logic has gone for a toss at some places which can be brushed aside keeping the content and the quality of presentation in view.
The Meerut block was well-conceived and presented. But when it came to Jaipur, it looked quite unconvincing and a weak screenplay made this block uninteresting except for the twist in the climax.
The background score by Ruel Benidict and Joash Benedict and cinematography by Manojh Reddy commensurate the mood of the series and they have done a splendid job that synced well with the narrative.
Final Verdict
Rich performances mark the sugary concoction devoid of logic and reason in some parts of Mastya Kaand. The energetic performances of Ravi Dubey and Ravi Kishan were the saving grace of the series. A tighter screenplay and crisp editing could have done wonders to this series which can be tried once without any expectations.