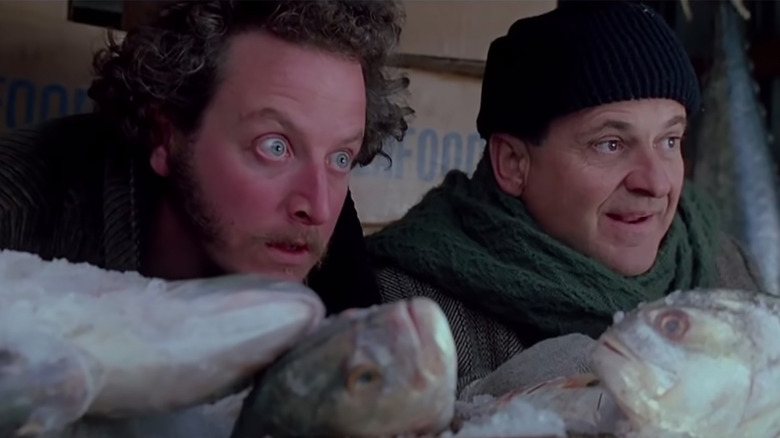 20th Century Studios
(The Morning Watch is a recurring feature that highlights a handful of noteworthy videos from around the web. They could be video essays, fan-made productions, featurettes, short films, hilarious sketches, or just anything that has to do with our favorite movies and TV shows.)
In this edition, watch a trailer remix that combines the heroics of Marvel's "Hawkeye" series with the holiday comedy sequel "Home Alone 2: Lost in New York." Plus, listen as astronomers break down the real science behind the world-ending satire "Don't Look Up." And finally, dig deep into the lyrics behind the songs of Disney's latest animated musical "Encanto."
Hawkeye 2: Lost in New York Trailer
First up, Clint Barton and Kate Bishop had their hands full with the Kingpin, Echo, and the Tracksuit Mafia throughout Marvel's "Hawkeye" series, available now in its entirety on Disney+. But what if they had to deal with a somewhat less troublesome criminal duo? Maybe Harry and Marv from the "Home Alone" franchise? In this excellent trailer remix from Nerdist, the two Marvel heroes try to stop Harry and Marv from stealing the mysterious watch recovered from the rubble of Avengers compound. 
The Real Science of Don't Look Up
Next, even though "Don't Look Up" is a satire of what it might be like if the world was on a collision course with a planet-destroying comet. As exaggerated it might be (or maybe it isn't?), there's some real science that lies within in the film. Netflix brought in some real astronomers to explain such science, including how they find comets in real life, what the chances are of a comet destroying Earth, and much more.
Behind the Lyrics of Encanto
Finally, with "Encanto" now available to see in theaters and on Disney+, it's time to take a closer look at the eight original songs in the animated musical from Walt Disney Animation Studios. Listen as songwriter Lin-Manuel Miranda and star Stephanie Beatriz share insights about the music, including the infusion of rhythms, instrumentation and varied styles of Colombian music, inspired by the very location where this fantastical tale unfolds.