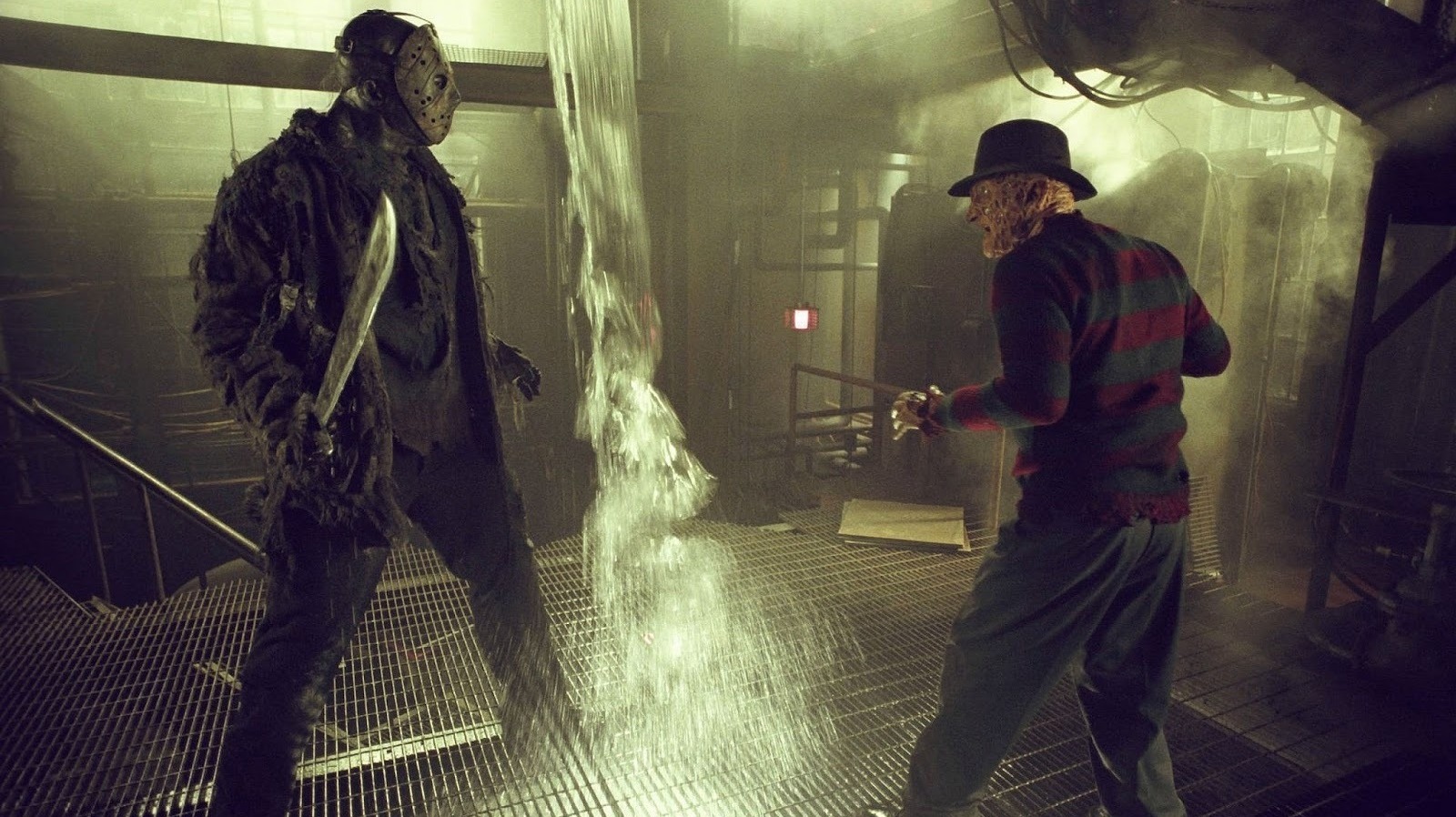 Scuttlebutt around the internet has led to floated theories as to how a "Freddy vs. Jason" sequel could be made at this late date. 
One might recall that many popular horror movies were remade during an unfortunate trend in the late 2000s, leading to Marcus Nispel's "Friday the 13th" in 2009, and Samuel Bayer's "A Nightmare on Elm Street" in 2010. The "Nightmare" remake starred Jackie Earle Haley as Freddy. Indeed, even "Evil Dead" was remade in 2013. Some have suggested that filmmakers simply remake "Freddy vs. Jason" using the characters' rebooted versions. The film could serve as a meta-commentary on the nature of remakes and the (lack of) popularity of the rebooted characters. While Nispel's "Friday" is perfectly decent, few are fond of the "Nightmare" reboot, however, meaning a remake of "FvJ" — or "FvJvA" — is unlikely. 
There are also currently a lot of legal troubles surrounding "Friday the 13th," leaving sequels unmade for years. The 2018 lawsuit Horror Inc. v Miller (a terrifying showdown unto itself, no doubt) has left the rights to "Friday the 13th" up in the air. Victor Miller, who wrote the original film, asserts that the copyright belongs to him, while "Friday" producer Sean Cunningham maintains that Miller was a work-for-hire employee, leaving the rights with the company. Until all that can be cleared up, no "Friday the 13th" movies or TV shows will be made, including another "Freddy vs. Jason." 
Creatively, there may be several ways into a sequel, and many creative people seem equal to the challenge, but legal troubles and aging actors will likely stymie efforts indefinitely. Horror fans may have to face the fact that their favorite monsters may finally need to be put to rest.