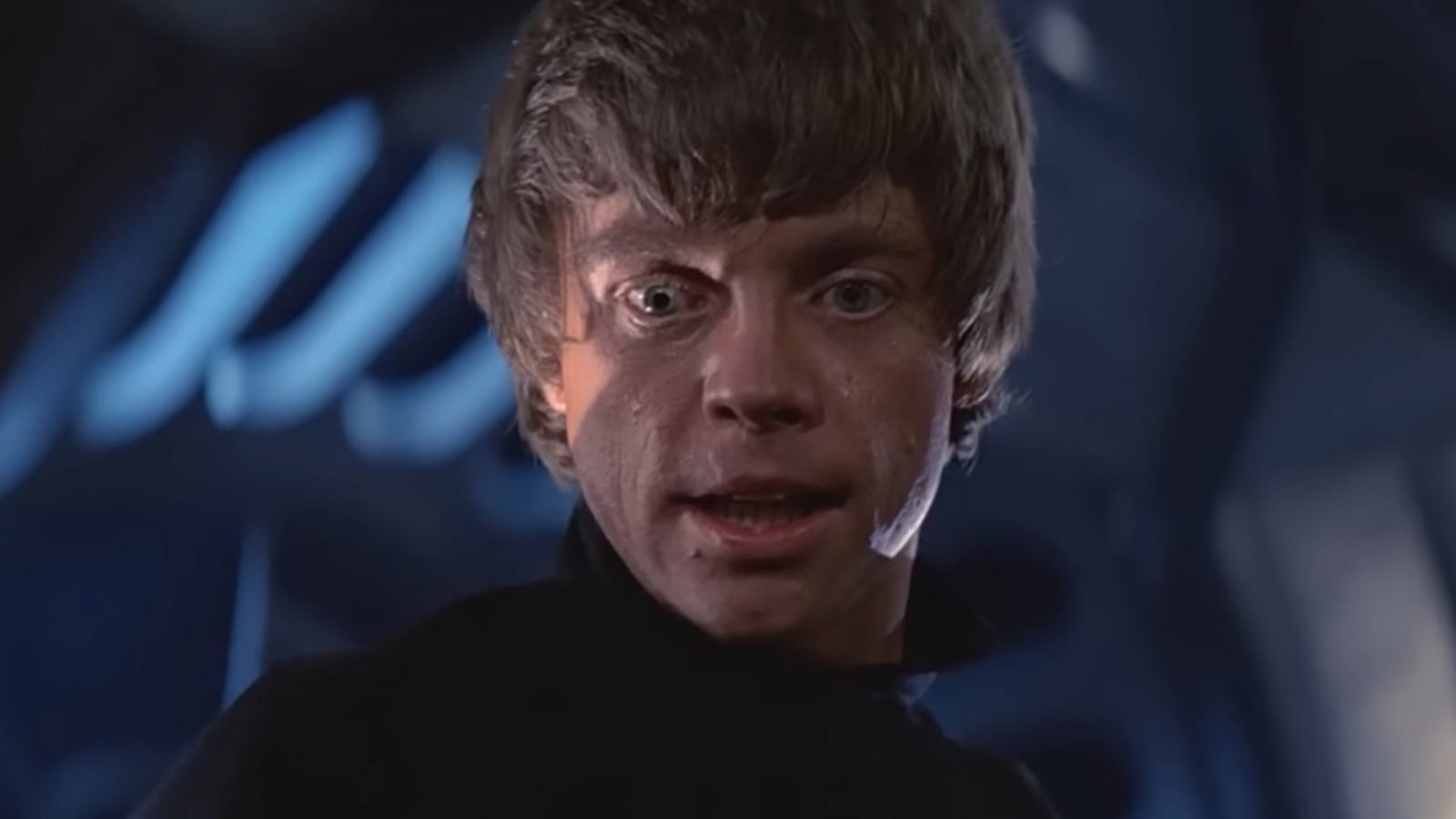 The credit for this restraint goes to none other than George Lucas. "George said that it doesn't have to be bigger, because basically it can't be," Marquand said. "George is very blunt. He said, 'It's just a couple of guys banging sticks against each other. Don't worry about that. It is bigger because of what is going on in their heads. That is what makes it bigger.' That was nice, because then I saw exactly what he meant and I think up to that point I had missed a trick."
In the end, the scene was all about Luke and Vader's internal battles, not about the flashiness of anyone's Jedi powers. Luke's most "badass" moment is when he chops off Vader's hand; it's a satisfying parallel to what happened with Luke's hand last movie, but it's also a worrying sign that Luke's embraced the dark side. As Marquand described the scene: "Luke goes through sort of three changes during the fight. One is just straightforward anger. The next is not wanting to fight and withdrawing. And then the next one is, you son of a b**ch, okay, I'm going to kill you. So it's three different fights." The emotional stakes were so clear that the special effects department didn't exactly need to go overboard to make it a satisfying showdown.
Luckily The Emperor is there to needlessly gloat over Luke's descent to the Dark Side, which snaps Luke out of it and convinces him to return to the light. Luke ends up beating Vader not by killing him, but by embracing Old Ben Kenobi's pacifist ways. It's by letting himself be tortured by The Emperor that Vader finally snaps out of it and returns to the light as well.