Mike Flanagan is back with his new series, The Fall of the House of Usher. And from the first look, it is set to be a deserving successor to the Haunting of the Hill House and Haunting of the Bly Manor, which were runaway hits for Netflix when it came out. The trailer is out, which stars Flanagan's favorite, tried and tested actors like Carla Gugino, Henry Thomas, Kate Siegel, Rahul Kohli, and many more. Here's everything you need to know about the upcoming show.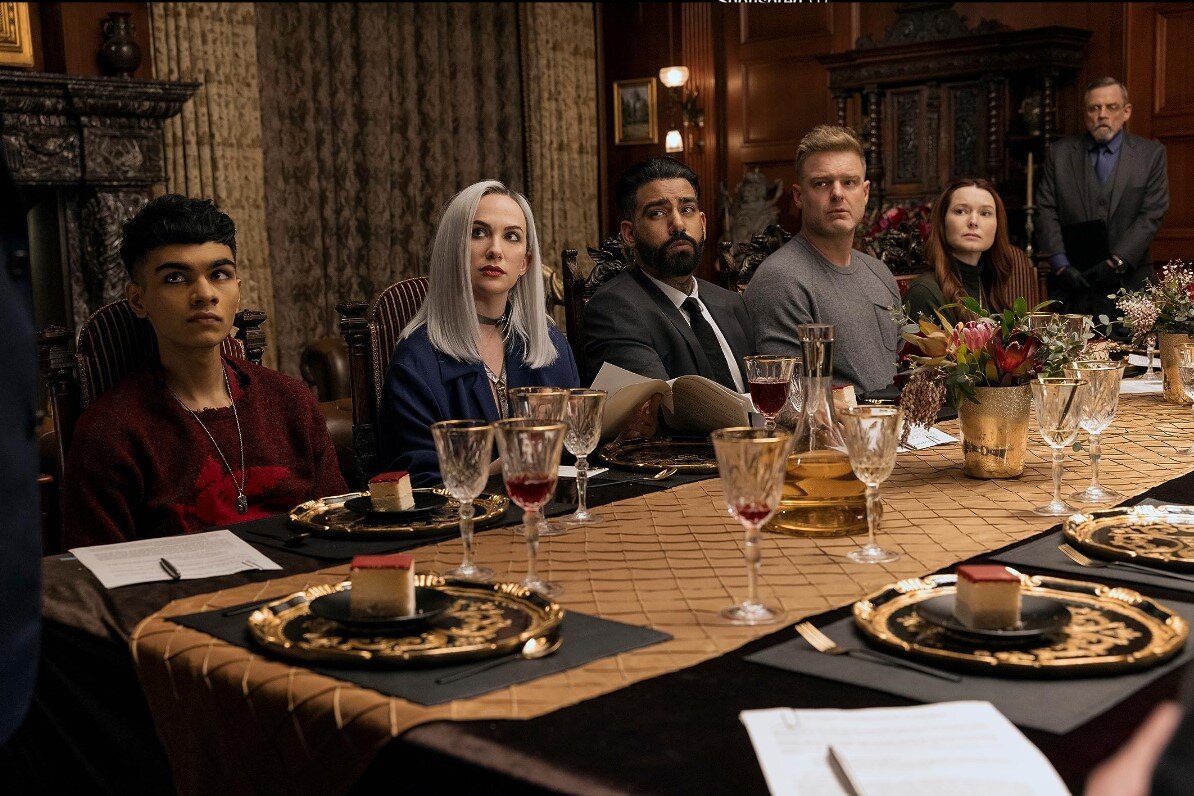 Another book adaptation for Flanagan and the release date
Adapted from Edgar Allan Poe's short story of the same name, the upcoming series is all set to delve into the lives of the Ushers, who have stood tall amidst their fortune presumably gained out of corruption and blood. This is not Flanagan's first dance with a famous book adaptation, as he's helmed projects for Netflix such as The Haunting of Hill House, The Haunting of Bly Manor, and successful adaptations of Stephen King's Gerald's Game and Doctor Sleep. 
ALSO READ: 15 Best Miniseries on Netflix Right Now: From Midnight Mass to The Queen's Gambit
Comprising a total of eight episodes, the series is scheduled for release on October 12, 2023, on Netflix. The direction of the episodes was split between Mike Flanagan and Michael Fimognari, each overseeing four episodes, while Trevor Macy took on the role of producer.
ALSO READ: Doctor Sleep Movie Review: Ewan McGregor's Danny maybe The Shining but Rebecca Ferguson shines the brightest
Fans go into an absolute frenzy 
Fans absolutely went into a frenzy as the trailer was released earlier today. One user posted on X, previously known as Twitter, "And can we also talk about Madeline's incredible styling? I need October 12 to be literally right now!" While another appreciated Kate Siegel's impeccable look, saying, "I know this is a stupid question. but why Kate Siegel is always looks stunning in every Mike Flanagan's works? lol." One user claimed, "With 30 days left and the insane trailer of #TheFallOfTheHouseOfUsher that dropped today, I just know that #MaryMcDonnell's #MadelineUsher will leave us all neutralized, like dead." 
Meanwhile, the star-studded cast of the upcoming series includes, Carla Gugino, Mary McDonnell, T'Nia Miller, Paola Nuñez, Carl Lumbly, Zach Gilford, Mark Hamill, Henry Thomas, Katie Parker, Bruce Greenwood Kyleigh Curran, Sauriyan Sapkota, Willa Fitzgerald, Malcolm Goodwin, Samantha Sloyan, etc.