Directed by Rishab Seth Cash is an Indian Hindi Language Comedy-Drama film premiered on Disney+Hotstar starring Amol Parashar, Smiriti Kalra, Kavin Dave, Gulshan Grover and Swanand Kirkire as the main cast.
The writers of the film are Rishab Seth, Aarsh Vora and Vishesh Bhatt while Vikarm Bhatt is the producer of Cash. The music was composed by Roshi Basu and Gourov Dasgupta.
Synopsis
The film was about two friends who took a failed shot at life through a startup and later find themselves trying to save their neck by finding ways to transfer their black money into white.
Amol Parashar plays the role of leading man Armaan Gulati, a born entrepreneur who even after failing many businesses back to back now comes up with a new lucrative idea of converting the now-useless money post demonetisation.
He takes the help of his best friend and partner-in-crime, Vivek (Kavin Dave) who was a superstitious person by nature and Chartered Accountant by profession. Together they jump into the money-laundering business with the idea and aim of funding a start-up and the chaos begins. The outcome was obvious, subversive gigs, peculiar humour and moralistic obsession with dirty money obtained continued throughout the film.
Performances
Amal Parashar and Kavin Dave have given a tremendous performance as a perfect comic duo of friends hustling and trying to make something out of their life. Smriti Kalra and Krishna Singh Bisht have also given uniformly good performances without being overshadowed.
Veteran actor Gulshan Grover as the overlord and politician has given an effortlessly amazing performance in the movie. The casting was perfect as the overall performances of the actors were on point casting a positive impression.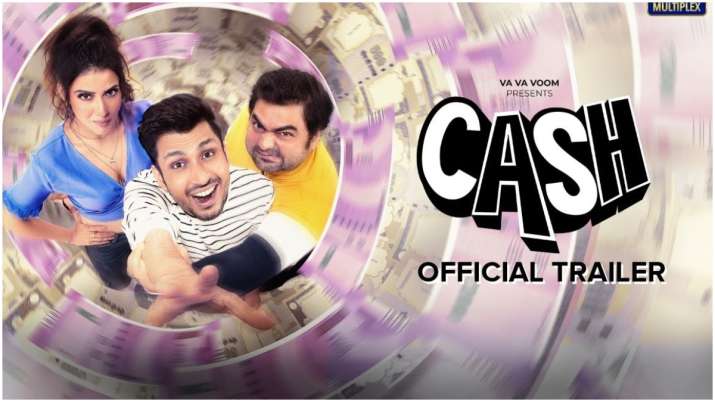 Behind the scenes
The writers of the movie has comically explored demonetisation, a decision which was taken by the Prime minister Narendra Modi in recent years to unearth the black money hidden in the closets of the rich people across the country.
Cash capitalized on this fuss over the black money that was the leading source for the demonetisation event and the same got meticulously presented on the screen by the director Rishab Seth.
Final Verdict
The 118-minute film, a hilarious take on the 'demon'-etisation was worth watching. There was no single point in the film where it got unnecessary stretched or boring.
The satire and the struggle of the common man were perfectly balanced as to how they held on to their moral compass and how they scamper through life was conveyed effectively through Cash.