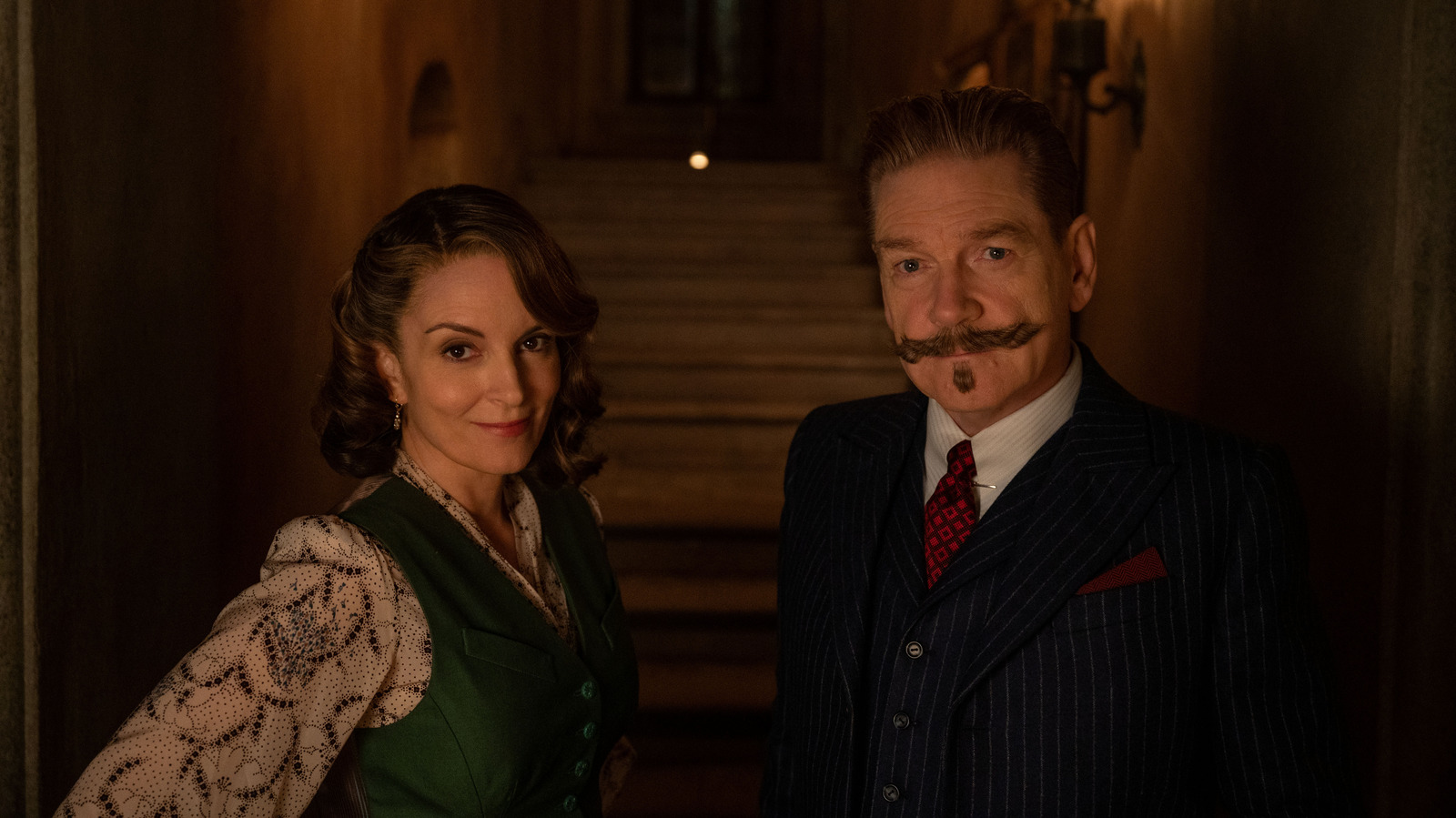 Fortunately, no such controversy has erupted over "A Haunting in Venice." Rather, things seemed to go very well from the jump. Disney was quick to give the sequel the green light, even with the box office returns for "Death" being less than stellar (more on that in a moment). The cast came together nicely, and the movie was completed in less than a year from the start of filming to its release. A very different situation indeed.
It also doesn't hurt that this entry carries a stellar cast that includes Michelle Yeoh ("Everything Everywhere All at Once"), Tina Fey ("Saturday Night Live"), Jamie Dornan ("Fifty Shades of Grey"), Kelly Reilly ("Yellowstone"), and Riccardo Scamarcio ("John Wick: Chapter 2"), among others. It's also got a big horror angle, which may well hook moviegoers who skipped out on the last installment. The official synopsis reads as follows:
"A Haunting in Venice" is set in eerie, post-World War II Venice on All Hallows' Eve and is a terrifying mystery featuring the return of the celebrated sleuth, Hercule Poirot. Now retired and living in self-imposed exile in the world's most glamorous city, Poirot reluctantly attends a séance at a decaying, haunted palazzo. When one of the guests is murdered, the detective is thrust into a sinister world of shadows and secrets.
As I've discussed time and time again over the past couple of years, horror is the most reliable thing going at the box office as of late. Just look at what "M3GAN" did this year or what "Smile" did last year. Or, more recently, A24's "Talk to Me." With that in mind, and given that these movies all largely stand on their own without requiring a lot of homework, "Venice" could have an edge that "Death" didn't.