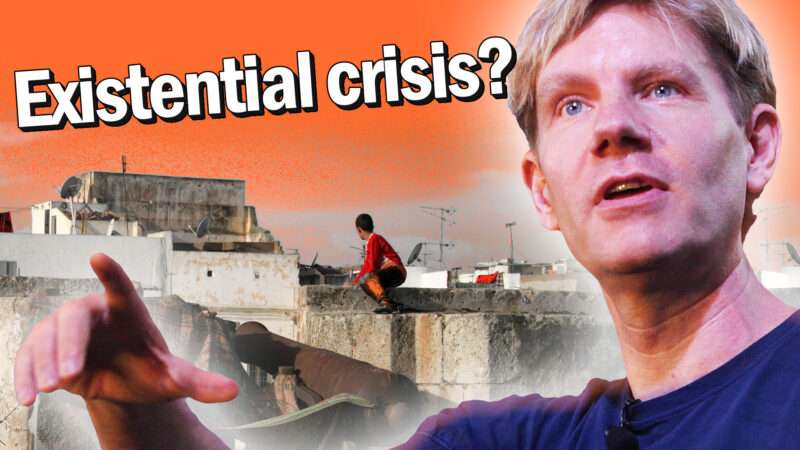 In 2001, Danish political scientist Bjorn Lomborg burst onto the international scene with his bestselling and controversial book The Skeptical Environmentalist. The onetime member of Greenpeace said that climate change is real and that human activity is clearly contributing to it, but he said the best science didn't support the apocalyptic visions put forth by people like Earth in the Balance author and former Vice President Al Gore.
Lomborg went on to create the Copenhagen Consensus, a think tank that applies cost-benefit analysis to problems facing the global poor and works with Nobel laureates, policymakers, philanthropists, and researchers to develop pragmatic, relatively low-cost solutions to issues such as tuberculosis, malaria, lack of education, and access to food. 
His new book is called Best Things First and it presents what Lomborg says are "the 12 most efficient solutions for the world's poorest people." He argues that for about $35 billion a year—a little more than half of what the US spends annually on humanitarian aid—these policies would save 4.2 million lives and generate an extra $1.1 trillion in value every year.
Nick Gillespie caught up with Lomborg in New York City during the latest meeting of the United Nations General Assembly. We talked about Best Things First, his view of the current environmentalist movement, and why politicians and the media continue to fixate on the possibility of future climate apocalypse rather than helping the global poor in the here and now.
Photo Credits: World Travel & Tourism Council, CC BY 2.0, via Wikimedia Commons; Mark Reinstein/ZUMAPRESS/Newscom; James Colburn—Pool via CNP/picture alliance / Consolidated; Dominika Zarzycka/Sipa USA/Newscom; elmar/Newscom; U.S. Navy photo by Petty Officer 3rd Class Gabriel R. Piper, CC BY 2.0, via Wikimedia Commons; Basil D Soufi, CC BY-SA 3.0, via Wikimedia Commons; Tyler Anderson/Naitonal Post/ZUMApress/Newscom; New America, CC BY 2.0, via Wikimedia Commons; JOHN ANGELILLO/UPI/Newscom; Karla Ann Cote/ZUMAPRESS/Newscom; BONNIE CASH/UPI/Newscom; Chris Kleponis/ZUMAPRESS/Newscom; Gerardo Romo/Newscom; Jeremy Miller/AusAID, CC BY 2.0, via Wikimedia Commons; Christian M. Mericle, CC BY 3.0, via Wikimedia Commons; Carlos Sanchez/Polaris/Newscom; imageBROKER/alimdi / Arterra/Newscom; Dstringer71, CC BY-SA 3.0, via Wikimedia Commons
Music Credits: "Let's Get Itm" by Captain Joe via Artlist.
The post Bjorn Lomborg: Why Do We Fixate on Climate Rather Helping the World's Poor? appeared first on Reason.com.