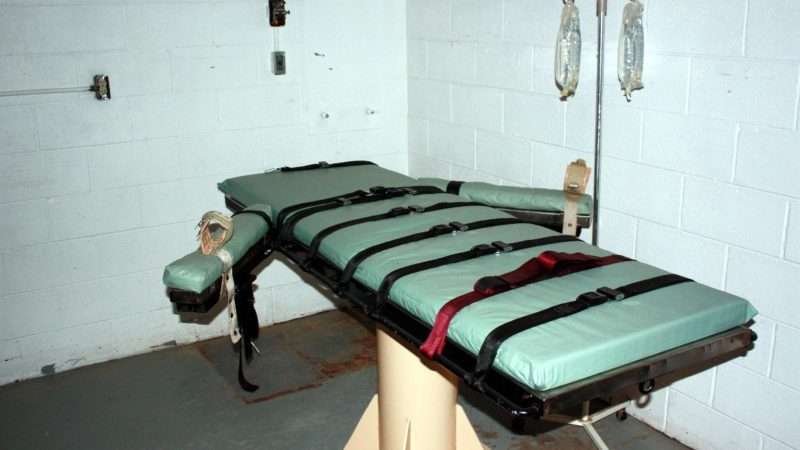 Arizona is halting executions pending a review of the state's death penalty procedures. The pause comes in the wake of a series of botched and mishandled executions—a pattern going back more than a decade.
"It's time to address the fact that this is a system that needs better oversight on numerous fronts," Democratic Gov. Katie Hobbs said in a Friday press release. "Arizona has a history of mismanaged executions that have resulted in serious questions and concerns about [the Arizona Department of Corrections, Rehabilitation, and Reentry's] execution protocols and lack of transparency."
On January 20, Hobbs signed an executive order establishing a formal review of the state's execution procedures. Hobbs' review will examine the "lethal injection drug and gas chamber chemical procurement process, execution protocols, and staffing considerations including training and experience."
The same day Hobbs signed that executive order, Arizona state Attorney General Kris Mayes (D) announced that she would not seek court permission to execute any of the state's 110 death-row prisoners until the review is complete and that her office had withdrawn a request—made by her predecessor—to obtain an execution warrant for one prisoner.
"I applaud the Governor's decision to establish an Independent Review Commissioner, who will begin thoroughly reviewing the processes governing Arizona's capital punishment system," Mayes tweeted, "My office will also pause all requests for warrants of execution while the review process is pending. If executions are carried out at any point in the future, I am committed to providing as much transparency into the execution process as the law allows."
Arizona has a history of bungled executions. Until 2022, the state had not performed an execution for nearly eight years, after a 2014 execution was horrifically botched when the state injected an inmate repeatedly with an experimental drug cocktail. Arizona began executing death-row inmates last year after the state regained a supply of appropriate lethal injection drugs.
However, despite successfully executing three prisoners in 2022, the state has still come under fire for its handling of the execution process. In May of that year, witnesses claimed that the state's execution of Clarence Dixon was mismanaged when it took prison officials nearly half an hour to insert the I.V. needed to begin the execution—leading the execution team to physically cut into a vein in Dixon's groin to place the I.V.
Hobbs' review will look to improve execution procedures in Arizona—though the governor has not stated an intent to outlaw the death penalty in the state.
"These problems go back more than a decade," Dale Baich, a law professor at Arizona State University, told NBC. "The department of corrections, the governor and the attorney general (in past administrations) ignored the issues and refused to take a careful look at the problems. Gov. Hobbs and Attorney General Mayes should be commended for taking this matter seriously."
The post Arizona Pauses Executions After Gov. Hobbs Orders a Review of the State's Procedures. appeared first on Reason.com.