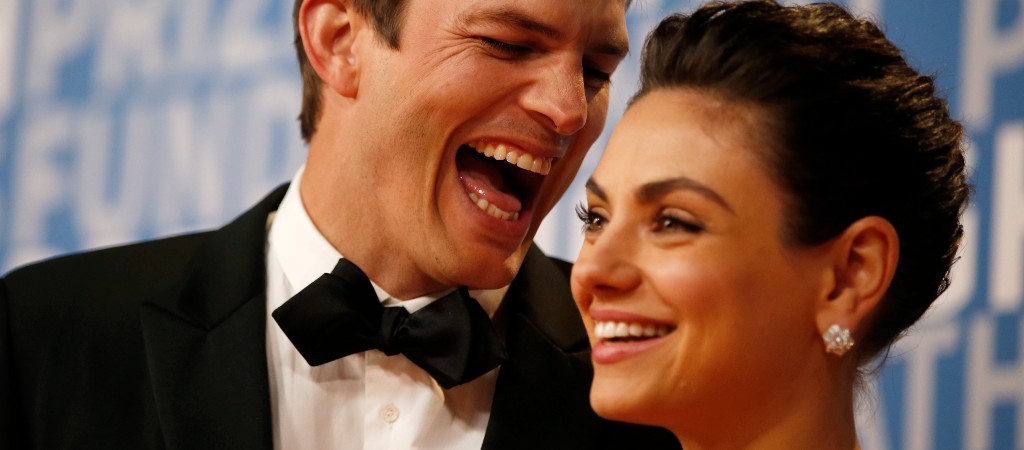 Last week, some four months after being found guilty of two cases of sexual assault, actor Danny Masterson was sentenced to 30 years in prison. But that's not the end of the story. In the wake of the sentencing, it was made public that Mila Kunis and Ashton Kutcher, his fellow That '70s Show alumni, had written letters of support for him. What's more, it prompted someone to dig up a damning old clip.
As per Insider, the clip is taken from a 2002 appearance Kunis and Kutcher made on The Rosie O'Donnell Show. During the chat, Kutcher said he was 19 when That '70s Show started. Kunis, meanwhile, was all of 14. Kutcher had been told that the two of them would be "making out," despite how young Kunis was. "And I'm like thinking this is slightly illegal, right?" he said.
But Masterson had an idea. "Danny goes, 'Dude, I'll give you $10 if you French kiss her,'" Kunis recalled. Kutcher interjected, saying she was making it sound worse than it was.
Still, Kutcher said he'd take the bet. Alas, Kunis remembered that she wouldn't "let him," adding, "He never got his tongue in my mouth."
Kunis also said this happened during the first week, saying, "I was a 14-year-old little girl and I was extremely scared for my life."
The story was told as a typical comical talk show anecdote. Jump some two decades later and it's gone viral for all the wrong reasons.
Kunis and Kutcher have been under fire for both their letters in support of Masterson and for a video in which they responded to the backlash, which was seen by some as not unlike a "hostage video."
(Via Insider)