Alia Bhatt, the talented Bollywood actress, has recently made headlines for her sweet gesture towards Jr NTR, a popular Telugu film actor. Jr NTR took to social media to express his gratitude towards Alia for sending beautiful outfits for his kids, Abhay and Bhargav, and Alia was quick to respond with her own heartwarming message.
Jr NTR, who is known for his roles in Telugu blockbusters such as "Baadshah" and "Aravinda Sametha," took to Twitter to share a picture of the outfits that Alia had sent for his kids. He expressed his gratitude towards Alia for her kind gesture and thanked her for the lovely gifts.
Alia Bhatt, who is known for her kind and generous nature, was quick to respond to Jr NTR's message. She thanked him for his kind words and expressed her happiness at being able to bring a smile to his kids' faces. She also added that it was her pleasure to send the outfits and that she hoped that the kids would enjoy wearing them. Check the reactions from Alia Bhatt: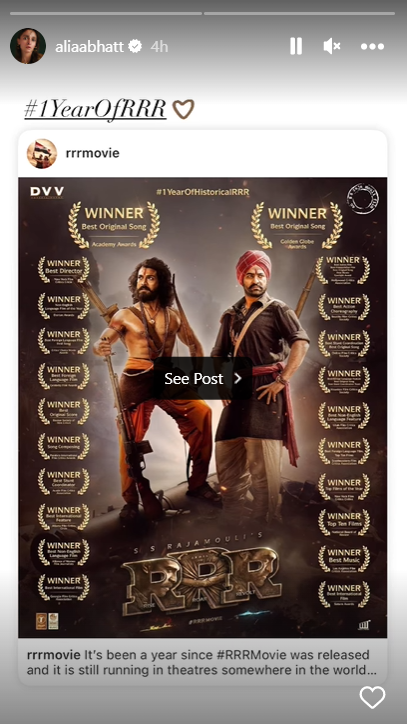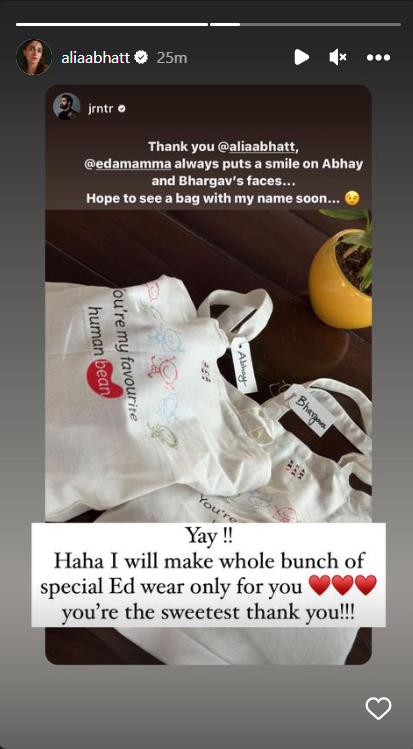 This exchange of messages between Alia Bhatt and Jr NTR has warmed the hearts of their fans and has shown that kindness and generosity can go a long way in spreading joy and happiness. It's heartening to see two successful actors from different film industries come together in such a sweet and meaningful way.
Alia Bhatt, who is known for her exceptional acting skills and her philanthropic work, has always been vocal about her love for children. She has often been seen spending time with children and has also been associated with several charitable organizations that work towards the betterment of children's lives. Jr NTR, on the other hand, is known for his charismatic screen presence and his roles that showcase his versatility as an actor. He is also a beloved figure in the Telugu film industry and has a massive following among his fans.